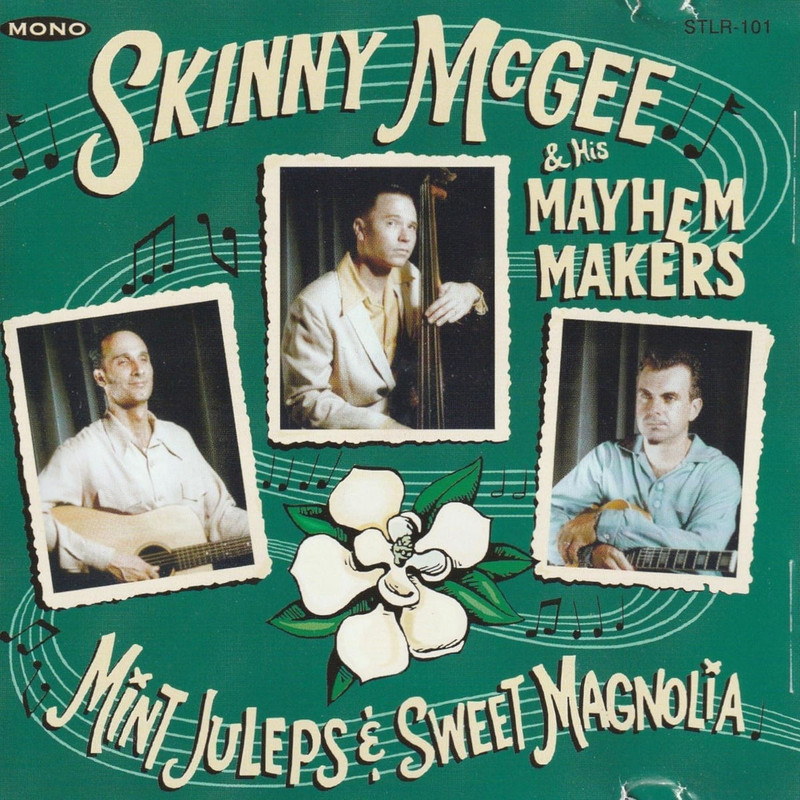 Artist:
Skinny McGee and His Mayhem Makers
Album:
Mint Juleps & Sweet Magnolia
Genre:
Country, Rockabilly
Label:
Streamline Records
Released:
2020
Quality:
FLAC (tracks)
Tracklist:
Daddy Was a Hobo
It Takes All Kinda Women
Sweet Magnolia
Mama Don't Like That
Fast Little Chicken
Hear That Whistle Blow
Three Miles to Dixie
Red Hot Mama
Model 'a' Blues
Chattanooga Boogie
Hole in My Shoe
Rio Grande
Have You Seen My Baby
Boxcar Boogie
DOWNLOAD FROM FILECAT.NET >>>
Take a hillbilly, a cracker and ramblin' man, and you get Skinny's latest brew: Skinny McGee and his Mayhem Makers. Skinny holds the rhythm on the bass fiddle while Mark picks out the lead; Chris strums the flat-top and blows a mean harp. These three really put out an authentic rockabilly sound! Skinny's first 45 rpm single released in 1997 followed by several other recordings, including this release of "Mint Juleps & sweet Magnolia". This digital release contains all the original from 2002. Skinny McGee and his Mayhem Makers are back for more after a fourteen year hiatus!