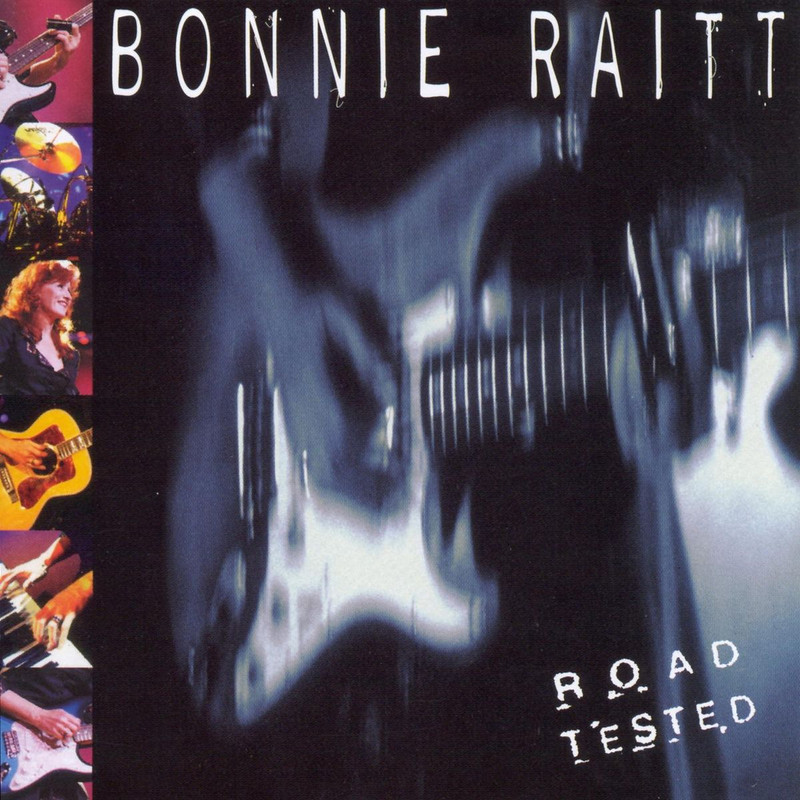 Artist:
Bonnie Raitt
Album:
Road Tested
Genre:
Blues Rock, Country Rock
Origin:
USA
Released:
1997
Quality:
mp3, 320 kbps
Tracklist:
CD 1:

Thing Called Love (Live)
Three Time Loser (Live)
Love Letter (Live)
Never Make Your Move Too Soon (Live)
Something To Talk About (Live)
Matters Of The Heart (Live)
Shake A Little (Live)
Have A Heart (Live)
Love Me Like A Man
The Kokomo Medley (Live)
Louise (Live)
Dimming Of The Day (Live)
CD 2:

Longing In Their Hearts (Live)
Come To Me (Live)
Love Sneakin' Up On You (Live)
Burning Down The House (Live)
I Can't Make You Love Me (Live)
Feeling Of Falling (Live)
I Believe I'm In Love With You
Rock Steady
My Opening Farewell (Live)
Angel From Montgomery (Live)
DOWNLOAD FROM FILECAT.NET >>>
In a 24-year recording career, Bonnie Raitt had not previously released a live album, so this concert set was overdue. Coming off three multi-platinum studio albums, Raitt and Capitol pulled out all the stops, compiling a 22-track, double-disc package from dates recorded in July 1995 in Portland and Oakland. Raitt ranged over her career, reaching back to her early folk-blues days and forward to the pop/rock songs that finally made her a big star in the late '80s and early '90s. She also shared the spotlight with such guests as Bruce Hornsby, Ruth Brown, Charles Brown, Kim Wilson of the Fabulous Thunderbirds, Bryan Adams, and Jackson Browne. But that didn't keep an artist who has spent the bulk of her career pleasing live audiences rather than cutting hits from displaying her personal warmth along with her singing and playing skills. She also introduced half a dozen songs new to her repertoire, including a surprising cover of Talking Heads' "Burning Down the House" and a few that had potential to help promote the album as singles, including "Never Make Your Move Too Soon" and "Shake a Little." Inexplicably, Capitol (which probably wished the album had been a more reasonably priced single disc) failed to bring the record home to consumers. The company's choice for a single was the anonymous Adams rocker "Rock Steady," done as a duet with him apparently, they were confusing Raitt with Tina Turner. As a result, the album stopped at gold, spending less than six months in the charts. Despite that commercial disappointment, it will be for many Bonnie Raitt fans an example of her at her best that effectively bridges the two parts of her career, and also a good sampler for first-time listeners.