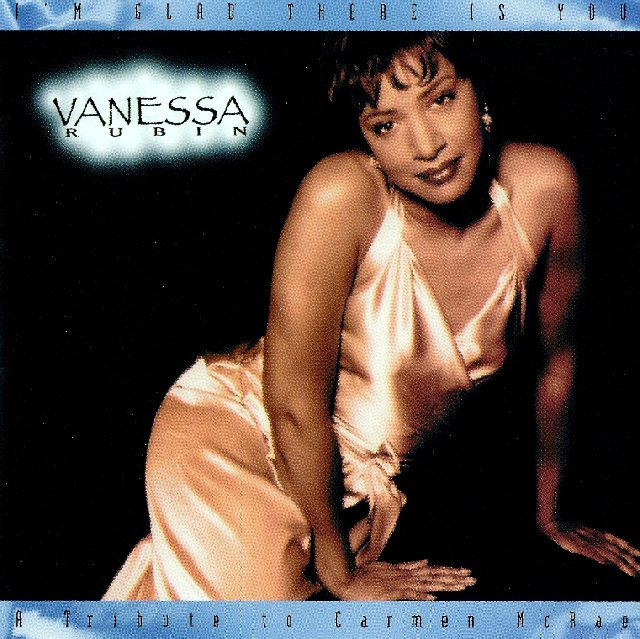 Artist:
Vanessa Rubin
Album:
I'm Glad There Is You: A Tribute to Carmen McRae
Genre:
Vocal Jazz
Label:
Novus
Released:
1994
Quality:
APE (image+.cue)
Tracklist:
Yardbird Suite
I'm Glad There Is You
Midnight Sun
Inside a Silent Tear
No Strings Attached
Alfie
Speak Low
Easy Living
A Child Is Born
Send in the Clowns
DOWNLOAD FROM FILECAT.NET >>>
Personnel:

Vanessa Rubin - vocals

Aaron Graves - piano
Charles Fambrough - bass
Yoron Israel - drums
Grover Washington, Jr. - soprano sax and tenor sax
Kenny Burrell - guitar
Frank Foster - saxophone
Monty Alexander - piano
Antonio Hart - alto sax
Cecil Bridgewater - trumpet

Carlos McKinney - piano

Michael Rubin - percussion
This Vanessa Rubin release is a tribute to Carmen McRae. Although she cites McRae as a major influence, Rubin actually does not sound much like her and leans as much toward middle-of-the-road music as jazz. Also, not all of these songs are really identified with McRae (most notably "Send in the Clowns" which was largely owned by Sarah Vaughan). The ballad-dominated set does have a reasonable amount of variety, Rubin gets off some fine scatting on "Yardbird Suite" and she introduces an excellent original in "No Strings Attached." A variety of guests (including Grover Washington, Jr., Frank Foster, Antonio Hart, Cecil Bridgewater, Kenny Burrell and Monty Alexander) only appear on one or two songs apiece and do not make that much of an impression. However Vanessa Rubin's attractive voice is strong enough to carry the music and this release is a step forward for her.
Review by Scott Yanow