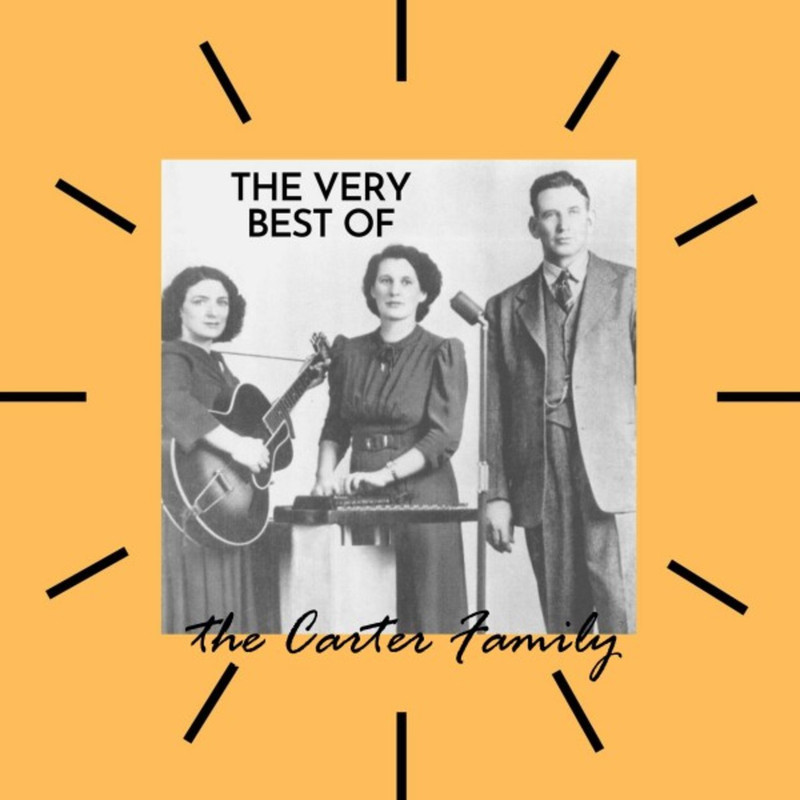 Artist:
The Carter Family
Album:
The Very Best Of
Genre:
Country, Bluegrass
Label:
Nostalgic Melody Music Production
Released:
2020
Quality:
FLAC (tracks)
Tracklist:
Can the Circle Be Unbroken?
Wildwood Flower
Keep on the Sunny Side
I'm Thinking Tonight of My Blue Eyes
Bury Me Under the Weeping Willow
Wabash Cannonball
My Clinch Mountain Home
Anchored in Love
John Hardy Was a Desperate Little Man
Chewing Gum
Little Darling Pal of Mine
Lulu Walls
Sweet Fearn
Foggy Mountain Top
Jimmy Brown the Newsboy
Diamonds in the Rough
Meet Me by the Moonlight Alone
Cannonball
Single Girl, Married Girl
The Storms Are on the Ocean
Carter's Blues
The Homestead on the Farm
Will You Miss Me When I'm Gone-
I Never Loved but One
Don't Forget This Song
Worried Man Blues
My Home's Across the Blue Ridge Mountain
Just Another Broken Heart
Engine One-Forty-Three
Forsaken Love
Coal Miner's Blues
You Are My Flower
Bear Creek Blues
Longing for Old Virginia
Gold Watch and Chain
The Girls on the Greenbrier Shore
Over the Garden Wall
Fifty Miles of Elbow Room
Home by the Sea
Hello Stranger
My Dixie Darling
The Wandering Boy
River of Jordan
I Aint Gonna Work Tomorrow
Buddies in the Saddle
Lonesome Valley
No Depression in Heaven
Reckless Motorman
The Mountains of Tennessee
I Found You Among the Roses
DOWNLOAD FROM FILECAT.NET >>>
The most influential group in country music history, the Carter Family switched the emphasis from hillbilly instrumentals to vocals, made scores of their songs part of the standard country music canon, and made a style of guitar playing, "Carter picking," the dominant technique for decades. Along with Jimmie Rodgers, the Carter Family were among the first country music stars. Comprised of a gaunt, shy gospel quartet member named Alvin P. Carter and two reserved country girls his wife, Sara, and their sister-in-law, Maybelle the Carter Family sang a pure, simple harmony that influenced not only the numerous other family groups of the '30s and the '40s, but folk, bluegrass, and rock musicians like Woody Guthrie, Bill Monroe, the Kingston Trio, Doc Watson, Bob Dylan, and Emmylou Harris, to mention just a few.