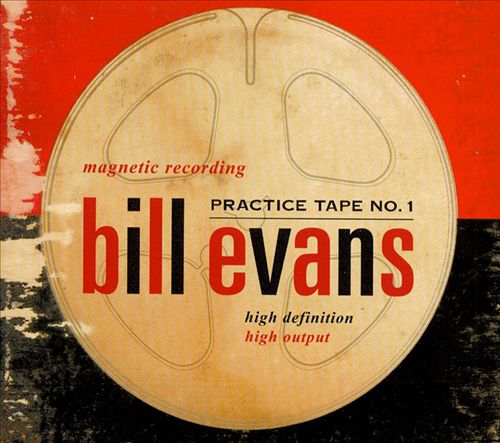 Artist:
Bill Evans
Album:
Practice Tape No.1
Genre:
Mainstream Jazz
Label:
E3 Records
Released:
2000
Quality:
FLAC (tracks+.cue)
Tracklist:
These Things Called Changes (Evans) - 1:41
Walkin' Up (Evans) - 0:56
The Two Lonely People (Evans) - 6:24
Unnamed Composition (Evans) - 1:50
Only Child (Evans) - 3:55
Nature Boy (Evans) - 2:23
Pop-Type Tune (Evans) - 2:15
Turn Out the Stars (Evans) - 4:16
Orbit (Evans) - 8:23
Voicings (Evans) - 1:17
Unnamed Waltz (Evans) - 2:37
Lover Man (Ramirez-Davis-Sherman) - 0:42
---- (Evans) - 1:00
The Moon (Howard)/Star Eyes (Raye) - 4:01
The Art of the Fugue (Bach) - 2:52
Valse (Ogerman) - 1:02
Pavane/Granados (Ogerman) - 2:15
Prelude IV, W.T.C.#I (Bach) - 1:30
Prelude XVII, W.T.C.#I (Bach) - 2:44
Fugue XXIII, W.T.C.#I (Bach) - 2:17
Prelude XXIV, W.T.C.#I (Bach) - 1:09
Mother of Earl (Zindars)/Fun Ride (Evans)/Star Eyes (Evans)/Short 'n' Bread (Evans)/Only Child (Evans) - 5:01
DOWNLOAD FROM FILECAT.NET >>>
This unusual CD features two undated practice sessions by Bill Evans, which were taped on his reel-to-reel recorder at home, using a rather slow speed of 3.75" per second. Obviously, Evans wanted to work on his technique rather than record for commercial release, though it is odd that his upright piano seems in need of tuning. He is heard conversing with someone (possibly his wife Nenette Evans) on a number of the tracks, and many of the songs are fragments rather than complete takes. A number of Bill Evans works that are heard on this CD are unnamed or were never recorded by the pianist. It is fascinating listening to Evans rehearse originals that he obviously didn't need to practice, such as his "Walkin' Up" and his moving ballad "Turn Out the Stars," while he is noticeably still in the early stages of rehearsing "Fly Me to the Moon" (labeled as "The Moon") when he suddenly stops and segues into "Star Eyes" before reverting to his initial train of thought. His dedication to his classical roots is clear as he runs through several preludes by J. S. Bach and a segment from "The Art of Fugue." The closing medley is most unusual; it runs from Earl Zindars' "Mother of Earl" to his own "Fun Ride" to "Star Eyes" to "Short'n' Bread" to the pianist's "Only Child." In spite of the less-than-high-fidelity sound (which has evidently been vastly improved after extensive engineering work was done on the source material) and the incomplete nature of the songs, Evans' fans will enjoy a rare opportunity to hear a jazz great as he hones his craft away from the concert stage.
Review by Ken Dryden