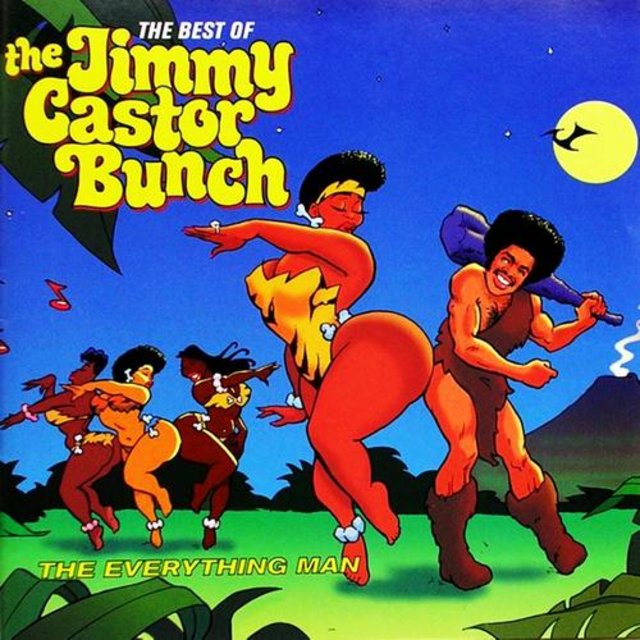 Artist:
The Jimmy Castor Bunch
Album:
The Everything Man: The Best Of
Genre:
Funk
Label:
Rhino Records
Released:
1995
Quality:
FLAC (tracks+.cue)
Tracklist:
Hey, Leroy, Your Mama's Callin' You (2:28)
Southern Fried Frijoles (2:06)
It's Just Begun (3:44)
Troglodyte (Cave Man) (3:39)
Say Leroy (The Creature from the Black Lagoon Is Your Father) (6:40)
Maggie (6:34)
Bertha Butt Boogie (6:12)
Potential (5:09)
Supersound (5:28)
King Kong (5:14)
Bom Bom (4:06)
Space Age (3:23)
The Return of Leroy Pt. I (2:55)
Maximum Stimulation (5:34)
Don't Do That! (Single Edit) (3:17)
Let It Out (5:30)
I Promise (Jimmy Castor & The Juniors) (2:38)
DOWNLOAD FROM FILECAT.NET >>>
Some music is just so immediately full of the groove and desire to dance that anyone who doesn't or can't must be dead, if still breathing. Jimmy Castor is a master of same, and if the slightly overheated claims in the knowledgeable and appreciative liner notes for this excellent compilation making him second only to James Brown might be a bit much in cold print, the music is its own best argument for his quality. Starting with his great Latin/soul hit "Hey Leroy, Your Mama's Callin' You" and concluding with an item from his doo wop days in the '50s, "I Promise to Remember," Everything Man covers whole eras of American popular music with style and skill. The two numbers that sealed his fame and reputation into the hip-hop era are unsurprisingly here: the Latin funk monster "It's Just Begun," with one of the deepest basslines in creation and a fantastic mid-song percussion breakdown, and "Troglodyte," with its freakish, wigged-out spoken word intro. Bertha Butt of the Butt Sisters makes her first legendary appearance here, while the snarling guitar and grunting bass perfectly match Castor's rasped, hilarious shaggy dog tale about caveman love. Those are just two highlights of a well-chosen and brilliantly mastered set, with many guest appearances from Bertha and Leroy both (the deep grunt of "Bertha Butt Boogie," "The Return of Leroy, Pt. 1," and so forth). Castor's penchant for bizarro covers is discussed but not included among the cuts -- presumably all for the better, given selections like "You Light Up My Life" -- but his sharp take on Redbone's "Maggie" does make the grade. Other great cuts include the vocal tradeoffs on "Potential" between Castor and his bandmembers, the monster stomp and shake of "Supersound," and the upbeat, salsa-tinged "Bom Bom."
Review by Ned Raggett