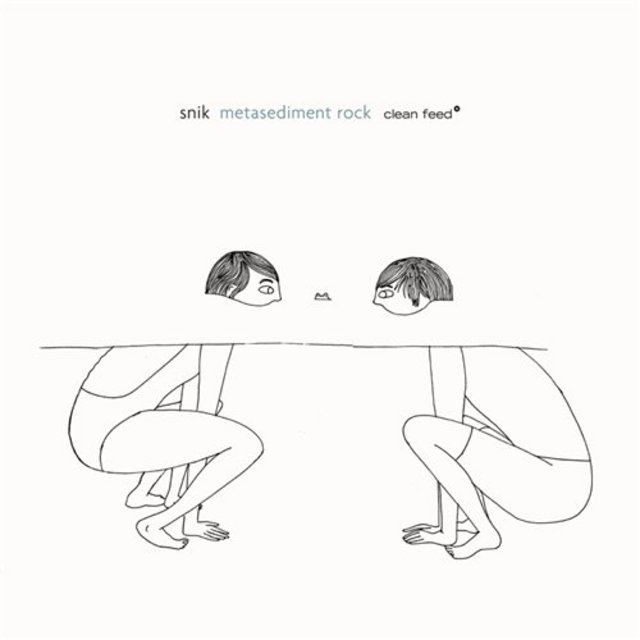 Artist:
Snik
Album:
Metasediment Rock
Genre:
Avant-Garde Jazz
Label:
Clean Feed
Released:
2015
Quality:
FLAC (tracks+.cue)
Tracklist:
Niks
Hæstbætt
Skog
Durham
Pausefisk
Knis
Sneakpeak
Lonely Vågan
DOWNLOAD FROM FILECAT.NET >>>
Personnel:

Kristoffer Kompen - trombone, compositions (2-7)
Kristoffer Berre Alberts - saxophones
Ole Morten Vågan - double bass, compositions (1, 8)
Erik Nylander - drums
The Clean Feed imprint continues to unearth new outfits from Scandinavia deserving wider appreciation. Among the latest is Snik, a predominantly Norwegian quartet which includes bassist Ole Morten Vågan, best known for his tenure in saxophonist Joshua Redman's Trio. Completing the line up are young trombonist Kristoffer Kompen, who contributes half a dozen of the eight charts, saxophonist Kristoffer Berre Alberts, familiar from the group Cortex, and Swedish drummer Erik Nylander.
At times, the New York Contemporary Five comes to mind, as the band takes a cool approach to the '60s New Thing bag, while at others it's '50s hard bop which they evoke. They cover a wide range of bases and the inside/outside dichotomy is reflected in the compositions as well as playing. Kompen roams from effortlessly lyrical, befitting someone who has paid homage to swing era icon Jack Teagarden, to raw and blustery, while Alberts walks the boundary between freedom and tonality, and boasts a wonderful impassioned vibrato on occasion. Vagan and Nylander mediate the frequently pacey meters with aplomb, tight and precise.
The smoothly executed arrangements make the most of band's resources. Most fascinating are the cuts where they subvert expectations. Interestingly the disc starts with one of the least conventional tracks. "niks" by bassist Vagan, has a mournful stately folk-tinged theme which blossoms out into a stew of exhalations, droney arco, cymbal scrapes. It's an intriguing opener, spacious, with the author's knotty physical bass and Alberts' controlled overblowing.
Unfortunately nothing afterwards quite delivers the same punch. However there are some unusual juxtapositions which capture the attention. "durham" sounds like a close relative of "'Round Midnight" at first blush with Kompen's obligato shadowing Alberts' alto. But then comes a pizzicato bass strum with fierce alto saxophone gales which changes the character of the piece entirely, before a return to the initial gambit. Such antics may provide fertile ground for future investigation.
by John Sharpe