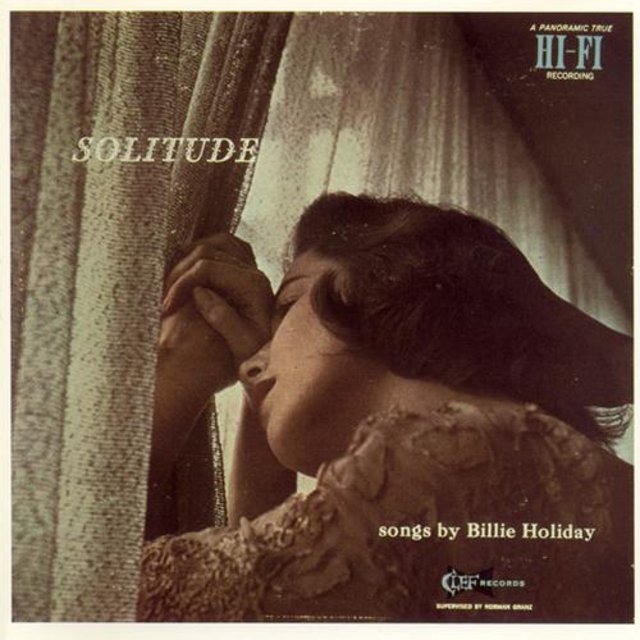 Artist:
Billie Holiday
Album:
Solitude
Genre:
Vocal Jazz
Label:
Verve / PolyGram
Released:
1952/1993
Quality:
FLAC (tracks+.cue)
Tracklist:
East of the Sun (And West of the Moon) (Bowman) - 2:56
Blue Moon (Rodgers-Hart) - 3:31
You Go to My Head (Coots-Gillespie) - 2:57
You Turned the Tables on Me (Alter-Mitchell) - 3:28
Easy to Love (Porter) - 3:02
These Foolish Things (Remind Me of You) (Link-Strachey-Maschwitz) - 3:35
I Only Have Eyes for You (Warren-Dubin) - 2:54
Solitude (Ellington-DeLange-Mills) - 3:32
Everything I Have Is Yours (Lane-Adamson) - 3:45
Love for Sale (Porter) - 2:59
Moonglow (DeLange-Hudson-Mills) - 3:00
Tenderly (Gross-Lawrence) - 3:25
If the Moon Turns Green (Coates-Hanighen) - 2:47
Remember (Berlin) - 2:37
Autumn in New York (LP take) (Duke) - 3:43
Autumn in New York (78 rpm take) (Duke) - 3:52
DOWNLOAD FROM FILECAT.NET >>>
Personnel:

Billie Holiday - vocals
Charlie Shavers - trumpet
Flip Phillips - tenor saxophone
Oscar Peterson - piano
Barney Kessel - guitar
Alvin Stoller - drums
Billie Holiday's first recordings for Norman Granz' Clef Records present a vocalist truly at the top of her craft, although she would begin a rapid decline soon thereafter. This 1952 recording (originally issued as a 10" LP, Billie Holiday Sings) places Holiday in front of small piano and tenor saxophone-led groups including jazz luminaries such as Oscar Peterson and Charlie Shavers, where her gentle phrasing sets the tone for the sessions, evoking lazy evenings and dreamy afternoons. The alcoholism and heroin use that would be her downfall by the end of this decade seems to be almost unfathomable during these recordings since Holiday is in as fine a voice as her work in the '30s, and the musical environment seems ideal for these slow torch songs. Solitude runs as the common theme throughout these 16 tracks; the idle breathiness of "These Foolish Things (Remind Me of You)" finds the vocalist casually reminiscing, and Barney Kessel's warm guitar lines frame the title track beautifully. Several of Holiday's best-known recordings came from this session, including outstanding versions of "I Only Have Eyes for You" and a darkly emotional "Love for Sale," making this album far and away the best work of her later years, and certainly a noteworthy moment of her entire career.
Review by Zac Johnson