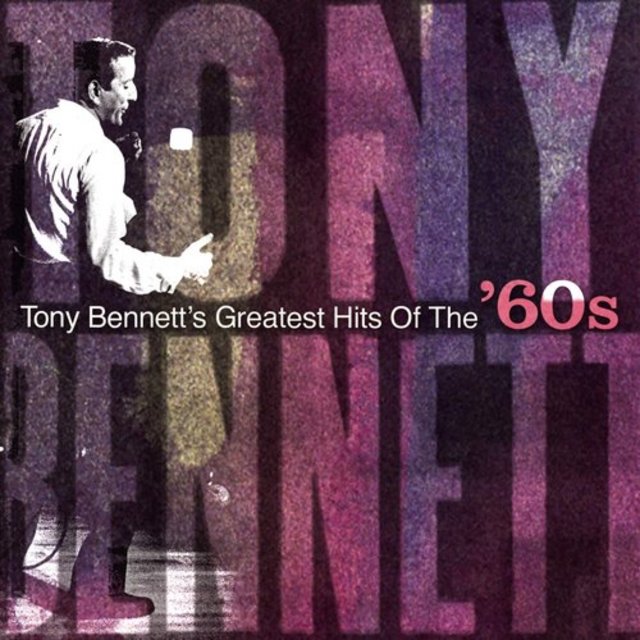 Artist:
Tony Bennett
Album:
Tony Bennett's Greatest Hits of the '60s
Genre:
Vocal Jazz
Label:
Columbia/Legacy
Released:
2006
Quality:
FLAC (tracks+.cue)
Tracklist:
Put on a Happy Face (2:41)
The Best Is Yet to Come (2:37)
Once Upon a Time (2:59)
(I Left My Heart In) San Francisco (2:54)
I Wanna Be Around (2:13)
The Good Life (2:16)
This Is All I Ask (3:15)
When Joanna Loved Me (3:07)
Speak Low (2:10)
Who Can I Turn To? (When Nobody Needs Me) (2:57)
If I Ruled the World (3:03)
Fly Me to the Moon (In Other Words) (4:13)
The Shadow of Your Smile (3:41)
For Once in My Life (3:24)
My Favorite Things (3:18)
Something (3:20)
DOWNLOAD FROM FILECAT.NET >>>
Released the month that Tony Bennett turned 80, this LP-length compilation of his 1960s records gives a good account of his second decade of recording, even if it doesn't quite live up to the "greatest hits" claim of its title. All of Bennett's Top 40 pop hits of the '60s are included, among them the Top 20 entries "I Left My Heart in San Francisco," "I Wanna Be Around," and "The Good Life." But the compilers were more concerned with presenting 48 minutes of highlights of the '60s tracks than with following the singles charts slavishly. They signal this right at the beginning by starting with the non-hit tracks "Put on a Happy Face," "The Best Is Yet to Come," and "Once Upon a Time." Proceeding in chronological order by recording date, they then select from among the modest hits Bennett enjoyed in the wake of his comeback with the Grammy-winning "I Left My Heart in San Francisco" in 1962, adding in the non-hit songs "Speak Low" and "My Favorite Things" as they make their way to the end of the decade, when Bennett was recording more contemporary fare, such as the Beatles' "Something." The '60s was arguably Bennett's most accomplished decade artistically, even while it became commercially problematic as the impact of the British Invasion increased from 1964 on. Bennett was not primarily a singles artist by this point, and the compilers have balanced the biggest hits with other worthy material. Given its length, this album is no more than a sampling of Bennett's '60s work. But it does arguably feature the best three-quarters of an hour of his recorded work in the decade.
Review by William Ruhlmann