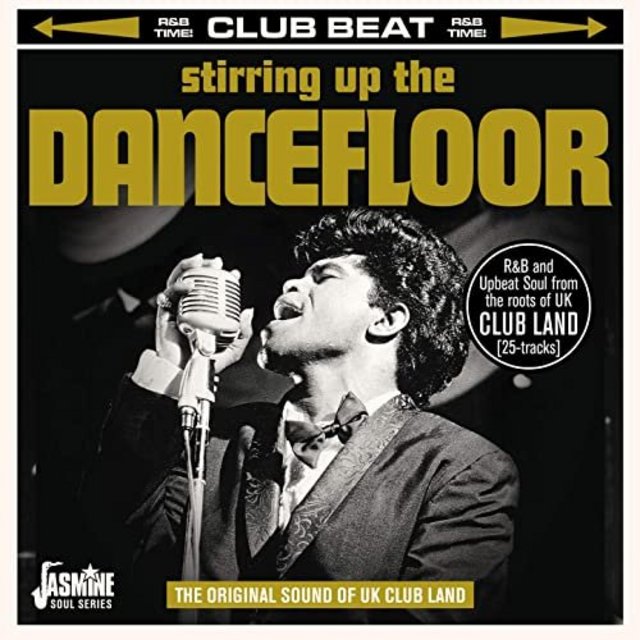 Artist:
Various
Album:
Club Beat: Stirring Up Some Dancefloor
Genre:
R&B, Funk, Soul
Label:
Jasmine Records
Released:
2020
Quality:
FLAC (tracks)
Tracklist:
Ricky Allen - You'd Better be Sure
Jessie & The Sequins - So Weak
Big Moose & The Jams - The Bright Sound
Dakota Staton - A Little You
Otis Rush - Jump Sister Bessie
Harold Land - San Diego Bounce
The Drivers - Mr. Astronaut
James Brown - Think
Jim Laurro and His Orchestra - Woke Up This Morning
Elmore Morris - Before I Turned My Back on You
Dusty Wilson - Can't Do Without You
Jackie Weaver - The Tingle
Charles Perry - If There Wasn't Any You
Bobby Massaro - Takin' Names
Carmen Taylor - No More, No Less
Pearl Woods - Don't Tell It All
Sam Myers - You Don't Have to Go
Benny Spellman - Ammerette
Mike Robinson - Lula
Bobby Day - Over and Over
Big Sambo And The House Wreckers - At the Party
Mary Johnson - These Tears
Lenny Johnson - Am I Still Your Fool
Rudy Lambert - Jamboree
Larry Bene - Come Back
DOWNLOAD FROM FILECAT.NET >>>
WELCOME TO THE CLUB! And our final journey into U.K. Club Land where we continue our exploration of the 'Club Beat' - the roots of Mod, R&B and Soul - that coalesced in the bohemian melting pot of Soho, London, post WW2.
'STIRRING UP THE DANCEFLOOR' is our final trip to Club Land and is a sampler of the 'upbeat' experiences that we've had along the way in the coffee bars and clubs of London's Soho Village. We've paid our dues and had our hands stamped in the hottest spots in the West End such as the Americana, the 100 Club, the Scene, Flamingo, Whiskey-A-Go-Go, La Discotheque, La Poubelle, Le Kilt, the Sunset and the Roaring Twenties, to name but a few. And we've met some interesting characters too, such as 'Georgina' (possibly the first female DJ) who spun the discs at Les Enfants Terribles on
Dean Street, she'd also serve you a warm Coca Cola and a salami roll if you weren't careful!. And who can forget bumping into Ronnie Scott at his Club Eleven on Carnaby Street, a place that journalist Tony Hall described as 'hell on earth'! And of course the Incomparable Guy Stevens, the ultimate R&B DJ at the Mod hangout, the Scene Club in Ham Yard. It's time to hit the dancefloor, and if you enjoy your shimmy, check out the Club Beat series...