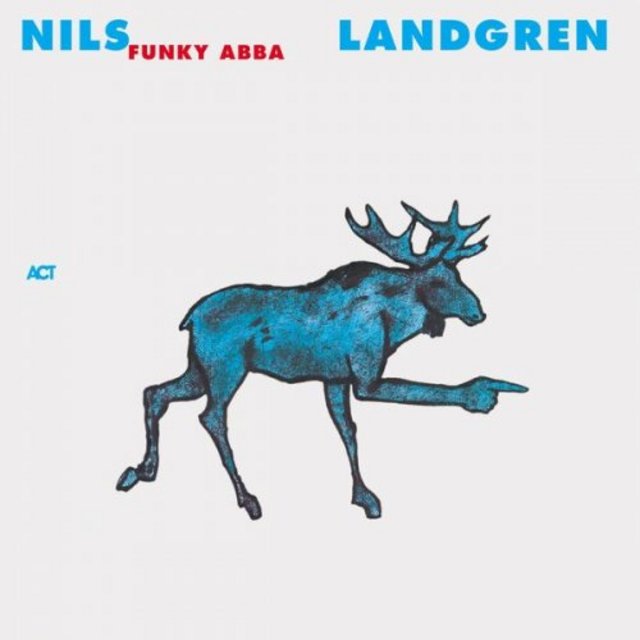 Artist:
Nils Landgren Funk Unit
Album:
Funky ABBA
Genre:
Jazz-Funk
Label:
ACT Music
Released:
2004
Quality:
FLAC (tracks)
Tracklist:
Money, Money, Money (2:43)
Knowing Me, Knowing You (4:27)
Voulez-Vous (4:58)
Thank You For The Music (3:30)
Super Trouper (4:28)
Summer Night City (4:54)
Gimme! Gimme! Gimme! (4:13)
The Name Of The Game (5:12)
Dancing Queen (5:21)
Take A Chance On Me (4:01)
SOS (4:45)
When All Is Said And Done (3:41)
DOWNLOAD FROM FILECAT.NET >>>
Personnel:

Nils Landgren - trombone and vocals
Magnum Coltrane Price - vocals, microphone poetry and additional synthesizers
Henrik Janson - guitar
Jesper Nordenström - keyboards
Roberto Di Gioia - keyboards
Lars DK Danielsson – Fender bass
Wolfgang Haffner - all drums & backing vocals on SOS
Per Lindvall - drums on #7, #11
Karl-Martin Almqvist – tenor saxophone

Special Guests:
Till Brönner - trumpet and additional horn arrangement on #2
Sharon Dyall - vocals on #3, #7
Viktoria Tolstoy - vocals on #6, #12
Alex Papaconstantinou - bouzouki on #3
Nimo - co-flow on #8
Benny Andersson - piano on #12
In the '70s and early '80s, ABBA was one of the groups that most rock critics loved to hate. How could ABBA's bubblegum Europop be so huge, critics wondered, at a time when challenging visionaries like Bruce Springsteen, Elvis Costello and Lou Reed were making records? But music doesn't always have to be challenging, daring or provocative -- it can simply entertain as long as it's well done -- and time has been much kinder to the Swedish outfit than those '70s critics. Long after ABBA's 1983 breakup, their recordings continue to sell -- and in the '90s and 2000s, ABBA covers have come from some unlikely places (including metal, industrial rock, techno and darkwave). This intriguing 2004 release finds Swedish trombonist/producer Nils Landgren putting a funk/neo-soul/hip-hop spin on ABBA's songs, which works surprisingly well in an R&B-oriented environment. Then again, it isn't all that surprising when you consider that ABBA had funk and disco influences. In their own glossy, sugary way, some of ABBA's hits were funky -- mildly funky, but funky nonetheless. So in some cases, Landgren takes Europop gems that already had a little funk to begin with -- including "Voulez-Vous," "Gimme! Gimme! Gimme! (A Man After Midnight")" and "Money, Money, Money" -- and gives them a great deal of funk. And even though ABBA's classic versions of "Dancing Queen," "SOS" and "Knowing Me, Knowing You" were a long way from hardcore R&B (more like hardcore Europop/Top 40), the tunes are certainly R&B-minded after Landgren interprets them. Employing various male and female vocalists, Landgren gives us some idea what the ABBA songbook might sound like in the hands of Jill Scott, R. Kelly, En Vogue or Erykah Badu. None of those artists are actually on this CD; regardless, Funky ABBA is, from an R&B standpoint, a creative success.
review by Alex Henderson