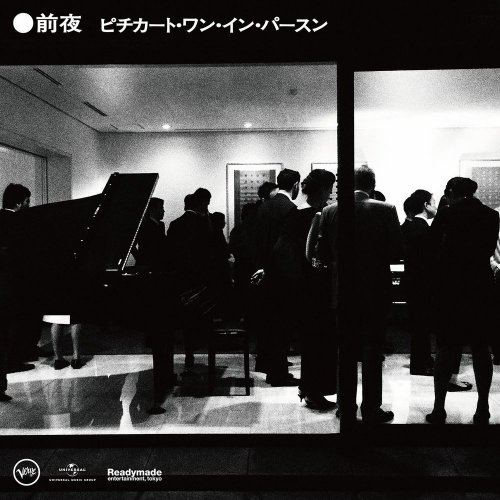 Artist:
Pizzicato One
Album:
Zenya - Pizzicato One In Person (Live)
Genre:
Jazz-Pop, Easy Listening
Label:
Universal Music
Released:
2020
Quality:
FLAC (tracks)
Tracklist:
THE AWAKENING / めざめ (Live) (5:47)
TOKYO NO MACHI NI YUKI GA FURU HI.FUTARI NO KOI WA OWATTA / 東京の街に雪が降る日、ふたりの恋は終わった。 (Live) (4:34)
THE WORK OF GOD / 神の御業 (Live) (4:07)
A MESSAGE SONG / メッセージ・ソング (Live) (3:38)
I WANNA BE LIKE YOU / きみになりたい (Live) (4:33)
CHIKYUU SAIGO NO HI / 地球最後の日 (Live) (4:31)
FROM 3000 FEET THE SKY OF TOKYO / 東京上空3000フィート (Live) (5:58)
DRINKING WINE / テーブルにひとびんのワイン (Live) (4:02)
GONDOLA NO UTA / ゴンドラの歌 (Live) (3:52)
NAMIDAMOROKU NATTA. / 涙もろくなった。 (Live) (4:21)
KANASHII UWASA / かなしいうわさ (Live) (3:48)
LOVE AGAIN / また恋におちてしまった (Live) (5:51)
TO OUR CHILDREN'S CHILDREN'S CHILDREN / 子供たちの子供たちの子供たちへ (Live) (5:27)
DOWNLOAD FROM FILECAT.NET >>>
As a central group of the music movement "Shibuya-kei" in the 90's, it has gained tremendous support not only from Japan but also from overseas fashion, film and music, and has been active worldwide, and is being missed on March 31, 2001. Disbanded Pizzicato Five. "PIZZICATO ONE" is a solo project by Yasuyo Konishi who is the band leader and currently a music producer/DJ. Following ``11 very sad songs'' (2011) and ``My 20th Century'' (2015), the new work for the first time in 5 years is the first one-man show held in October 2019 at Billboard Live Tokyo & Osaka. Live album with live recordings. Performed a new band arrangement on the original songs from the Pizzicato Five era to the present, and performed with her own vocals. With the nourishing singing voice of the author himself, a familiar number has been reborn.