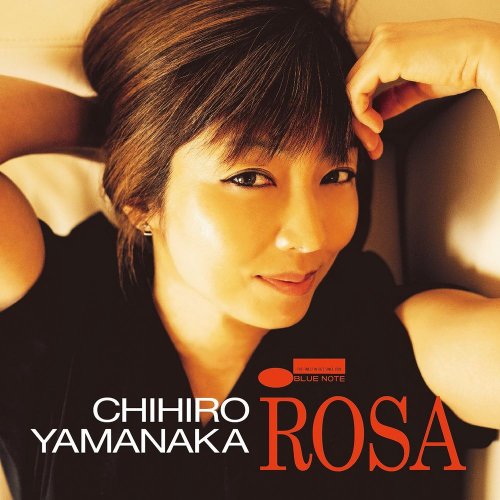 Artist:
Chihiro Yamanaka
Album:
Rosa
Genre:
Post-Bop
Label:
Blue Note
Released:
2020
Quality:
FLAC (tracks)
Tracklist:
マイ・フェイヴァリット・シングス / My Favorite Things (Richard Rodgers) (3:34)
フォーリング・グレイス / Falling Grace (Steve Swallow) (4:36)
ピアノ・ソナタ 第8番 第3楽章 / Sonata No.8 Third movement/ L.V. Beethoven (5:16)
ドナ・リー / Donna Lee (Charlie Parker) (3:57)
オールド・フォークス / Old Folks (Willard Robinson) (4:42)
ローザ / Rosa (Chihiro Yamanaka) (4:15)
テイク・ラヴ・イージー / Take Love Easy (Duke Ellington) (4:22)
交響曲 第5番 / Symphony No. 5 (L.V. Beethoven) (4:28)
ヤードバード組曲 / Yardbird Suite (Carlie Parker) (5:16)
サムデイ・サムウェア / Someday Somewhere (Chihiro Yamanaka) (3:55)
DOWNLOAD FROM FILECAT.NET >>>
The latest work that is full of glistening jazz standards, the latest original music, and listening! The 250th anniversary of Beethoven's birth, the 100th anniversary of Charlie Parker, and the 15th anniversary debut of Chihiro Yamanaka.
The new album this time is after-hours trio [Chihiro Yamanaka, Avi Rothbard, Yoshinori Waki] that has been well received until now, support by Cassandra Wilson, Ben Williams, and Yamanaka. John Davies, a regular drummer of the trio, joined. In the relaxed atmosphere unique to the After Hours Project, the unique performances of each member who swings happily and happy are unfolding.
In addition to the gemstone jazz standard, the songs include the melodious Yamanaka original, Beethoven's 250th birthday, and Charlie Parker's 100th anniversary.