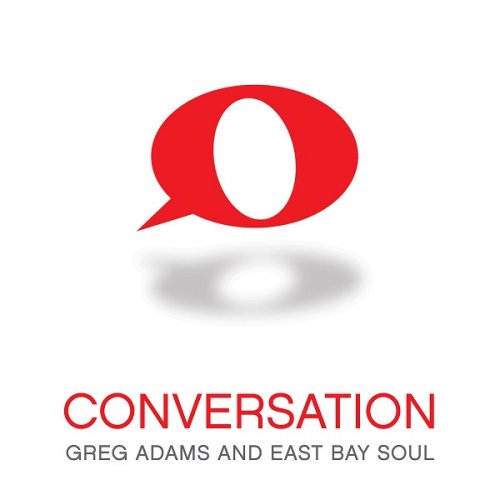 Artist:
Greg Adams & East Bay Soul
Album:
Conversation
Genre:
Smooth Jazz, Jazz-Funk
Label:
Ripa Records
Released:
2018
Quality:
FLAC (tracks)
Tracklist:
Look Book
Conversation
Quiet Scream
Tiger Beat
Spanish Moon
Our Love Divine
Possibilities
Send
Where Do We Go from Here
Try a Little Tenderness
DOWNLOAD FROM FILECAT.NET >>>
Grammy And Emmy Nominated Trumpeter, Arranger Greg Adams Has Collaborated With Elton John, Rod Stewart, Santana Celine Dion, Luther Vandross, Madonna, The Rolling Stones Bonnie Raitt, Paul Shaffer, Little Feat, Billy Preston, Peter Frampton,Chicago, Dionne Warrick And Josh Groban To Name A Very Few.
Greg Adams and Pianist Nick Milo Have Been A Long Time Song Writing Team. Spanning 28 Years, Beginning With The Dynamic "Mr. Toad's" Wild Ride On The 1991 Tower Of Power Release Monster On A Leash. Milo Has Penned Songs On Every
Adams Solo And East Bay Soul CDS. Before Joining East Bay Soul In 2016, Nick Was The Musical Director For Joe Cocker With Thirteen Years at the Helm .
It has been nearly a quarter century since the genre chameleon trumpeter and arranger became a leader in his own right with his ground breaking debut Hidden Agenda. With Greg Adams' approach that music is a language… the Conversation continues. You will sense a direct connection with the live feel of the music, the open breath of each note and the collaboration of each player.
Adams felt he had something special happening even before the band went into the studio. "I was writing less notes with my writing partner Nick Milo and with the direction that the songs were taking us, we knew we had a different approach for writing for a ten-piece band".
The sound of Greg Adams is one of the world's best-known musical signatures. As a founding member of Tower of Power, legendary for his arrangements that made the TOP horn section a sought out entity all its own. With countless collaborations in the studio and live on stage, Adams has made his mark on a broad stretch of today's musical landscape that includes jazz, pop, rock, R&B, soul, and funk.
Conversation marks the fourth studio album for East Bay Soul and takes a giant leap to cement their own style -a blend of Funk, Jazz, R&B and Soul. Their combined extraordinary talents bring incredible energy to the recording with heart and soul.
The opening track "Look Book" transports you to the Runways of New York, Paris, Milan and Tokyo! Look Book in hand. Lights open - from a curtain and the show begins…Greg Adams trumpet portrays the model on the "cat walk". Dwayne "Smitty" Smith's bass conjures up the much-needed attitude to really sell it!
One of three ballads on the CD is "Our Love Divine" and defines a romance in bloom. Artfully crafted music and lyrics by Rocky Maffit, with a classic Adams' string arrangement and breathless vocals by Darryl Walker makes the song a certain timeless classic.
"Send" is sure to become a showstopper. Opening with the melody is Greg's flugelhorn and soon Milo takes over on keys with an explosive tour de force on acoustic piano. "Possibilities" loose groove is infectious while the titled cut "Conversation" just melts you away on an easy vibe.
Adams reprises his original arrangement on the swampy Lowell George's Little Feat favorite "Spanish Moon". Kay-Ta emulates George's guitar work in his own brand. Look for Bamont's featured funky Baritone solo.
The glue that holds down the rhythm section is Herman Matthews stellar drum work. The East Bay Soul Horn section captures Greg's percussive horn style to a T. Lee Thornburg, Lead Trumpet, Johnnie Bamont on Tenor and Bari saxes, Greg Vail on Alto sax, with special guest, Michael Stever offers additional trumpet work.
On the Otis Redding's version of "Try A Little Tenderness" East Bay Soul channels Redding's Dictionary of Soul. From the recording booth, Greg was trying to get Herman Matthews to look up from his drum kit, to let him know "We Got It". It is a fitting end to the album " Adams says, "We really embraced the title of the CD and what we accomplished was a Conversation!