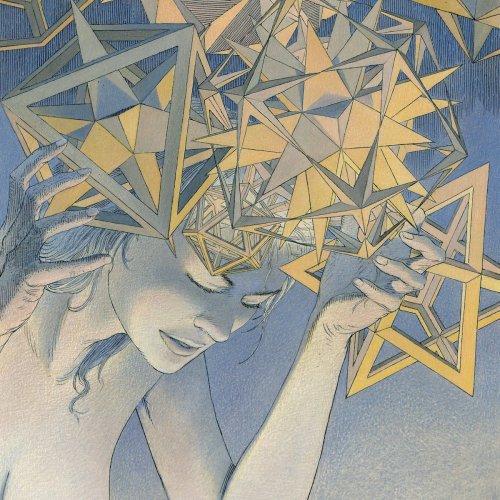 Artist:
Daniel Erdmann
Album:
Ten Songs About Real Utopia
Genre:
Avant-Garde Jazz
Label:
Arjunamusic
Released:
2015
Quality:
FLAC (tracks)
Tracklist:
Song For Christoph S. (5:30)
Both Sides (3:44)
Song Against Patriotism (3:50)
The Fountain (0:39)
Even Shorter Romantic Schoolgirl Song (4:00)
No Nr Two (1:35)
There Will Be Blood (4:17)
Porteur de Vie (5:01)
Trouble Interieur (5:07)
Zone of Lost Children (4:50)
DOWNLOAD FROM FILECAT.NET >>>
Personnel:

Cello – Vincent Courtois
Guitar – Frank Möbus
Percussion – Samuel Rohrer
Tenor Saxophone – Daniel Erdmann
On their third album, following How to Catch a Cloud (2011) and From the Inside of a Cloud (2013), Daniel Erdmann, Samuel Rohrer, Frank Möbus, and Vincent Courtois update their Swiss-French-German story. The group's spectrum is broad, focused on the collective rather than the self-promoting individual. At times luxuriously floating, then tremendously gripping again; always alert and artful and full of musical refinement. The quartet invites the listener into open spaces that it fills with measured, thoughtful strokes. Composition and improvisation balance each other out as the listener encounters grunge influences, chamber music cello, Morse code guitar, and free, melodic percussion. The saxophone sometimes assumes a rhythmic function, but also lets loose with an earthy power. The quartet's far-reaching yet highly concise music is captivating -- it's not about whether the sound is called jazz, rock, pop, or modern classical. What counts is the group sound, which develops with amazing depth of focus and becomes ever more coherent, causing moods, nuances, and details to lift off in a fresh way yet without losing touch with reality. With enormous elasticity, the group's organic structures intertwine with drive and drama. Each participant has been celebrated in various contexts as an extraordinary instrumentalist; together, their music requires this ability, without having to exhibit it. "Undreamed of tonal possibilities," commented one critic on their 2011 debut; another heard "unique, delicately compelling music" as "flights of fancy in various forms"; a "happening"; "enormously varied group interplay. Earthy, rich in detail, rocky, contemporary."