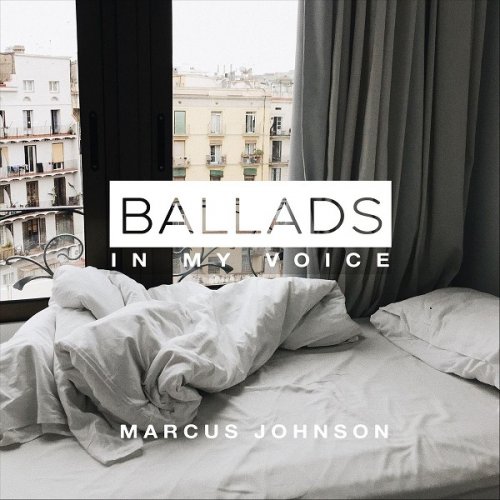 Artist:
Marcus Johnson
Album:
Ballads: In My Voice
Genre:
Smooth Jazz / Soul
Label:
Flo Music
Released:
2019
Quality:
FLAC (tracks)
Tracklist:
In the Air Tonight
Any Time Any Place
Best Part
So Beautiful
Fortunate
Trip
No Ordinary Love
Let's Stay Together
Morning Light
Believe
Say Yes
All the Things
DOWNLOAD FROM FILECAT.NET >>>
To say that I'm excited about releasing this new project would be an understatement! I am truly humbled yet thankful for the process through which I have had to go in order to find my voice. Ballads: In my Voice is just the beginning. I'm a hopeless romantic and believe in the love journey and all of its parts. Love can be humbling, sad, hard work, and sensual! And love can be be all of this at once. Those who open themselves to that experience understand their own voice and do so in the form of their own interpretation of the ballad!
There are so many different songs that I could have chosen for this. The project has 8 new tracks, In the Air Tonight, Trip, Anytime Anyplace, Fortunate, Let's Stay Together, No Ordinary Love, So Beautiful, and Best Part. I added 4 bonus tracks from previous releases. These tracks are: Morning Light, featuring Alyson Williams, Say Yes, Believe and All The Things because there are many people who are hearing Marcus Johnson for the first time. Even though I have 20 CDs, the old paradigm of traditional radio only made space for a few. Now that we're able to reach our consumers directly, Spotify, Pandora, Apple music, Google play, Deezer, and other alternatives allow us to reach our fans directly! And that's exactly what we are doing at FLO Music.
When you put all of the songs together I feel that we are leaning towards an expanding genre called: Instrumental R&B. What is this? It's simply the idea that you have R&B chords, beats/groove, harmony, and even melodies that don't have a vocalist as the lead. The instrumentalist interprets the words in their own way. (i.e. in their own voice) This is perfect for any type of chill setting. It's perfect in the office. It's perfect on your commute. It's perfect in the evening time, and always perfect for the midnight session! And on the Piano, I have my own voice that I trust any instrumental lover will cherish!
As my 20th project, I'm excited to begin this new journey of Ballads and Beyond, and to do so In my voice.