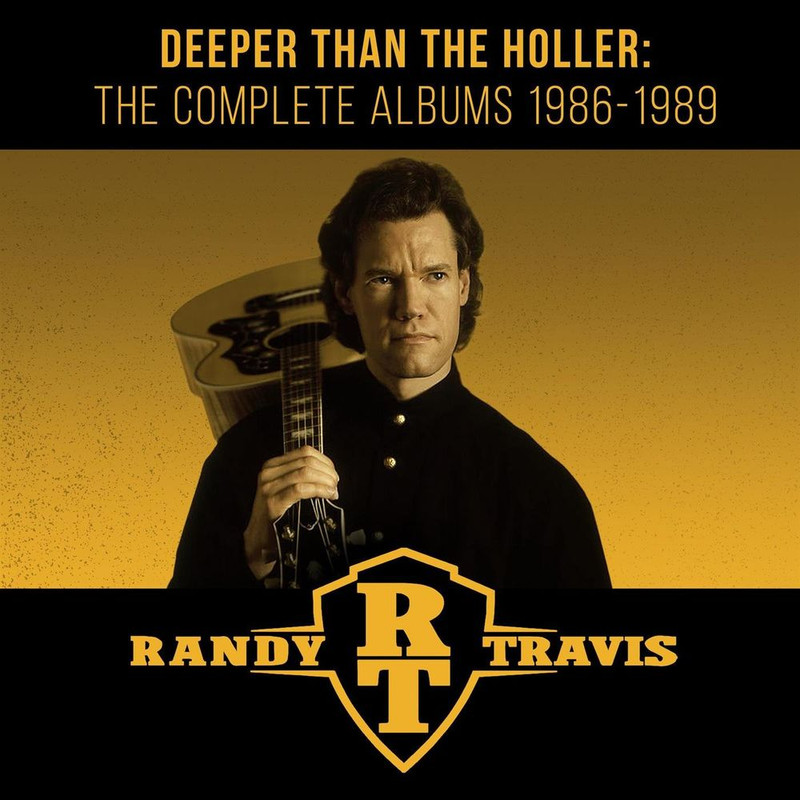 Artist:
Randy Travis
Album:
Deeper Than The Holler: The Complete Albums 1986-1989
Genre:
Country
Label:
Warner Music Group - X5 Music Group
Released:
2020
Quality:
FLAC (tracks)
Tracklist:
On the Other Hand
The Storms of Life
My Heart Cracked (But It Did Not Break)
Diggin' up Bones
No Place Like Home
1982
Send My Body
Messin' with My Mind
Reasons I Cheat
There'll Always Be a Honky Tonk Somewhere
Too Gone, Too Long
My House
Good Intentions
What'll You Do About Me
I Won't Need You Anymore
Forever and Ever, Amen
I Told You So
Anything
The Truth Is Lyin' Next to You
Tonight We're Gonna Tear Down the Walls
Honky Tonk Moon
Deeper Than the Holler
It's Out of My Hands
Is It Still Over_
Old 8X10
Written In Stone
The Blues In Black and White
Here In My Heart
We Ain't Out of Love Yet
Promises
Mining for Coal
Singing the Blues
When Your World Was Turning for Me
He Walked On Water
No Stoppin' Us Now
It's Just a Matter of Time
Card Carryin' Fool
Somewhere In My Broken Heart
Hard Rock Bottom of Your Heart
Have a Nice Rest of Your Life
Old Time Christmas
Winter Wonderland
Meet Me Under the Mistletoe
White Christmas Makes Me Blue
Santa Claus Is Coming to Town
God Rest Ye Merry Gentlemen
Pretty Paper
Oh, What a Silent Night
How Do I Wrap My Heart up for Christmas
The Christmas Song
DOWNLOAD FROM FILECAT.NET >>>
In the mid-'80s, Randy Travis became a major new voice in country music by reminding Nashville of its storied past. At a time when most were still pursuing the pop-oriented sound of the Urban Cowboy craze, Travis' strong, honest vocal style and relatable songs of everyday life helped launch the New Traditionalist movement, along with Clint Black, Dwight Yoakam, Alan Jackson, and many more. Travis had the ideal voice for his brand of no-frills country, suggesting a blend of George Jones and Merle Haggard, and he was one of the most reliable hitmakers of his era, once releasing seven country chart-toppers in a row. He was a multiple winner at the Academy of Country Music Awards, the Country Music Association Awards, the Grammy Awards, the American Music Awards, and the Dove Awards. Travis established his trademark style on his first three albums (1986's Storms of Life, 1987's Always and Forever, and 1988's Old 8x10), which were among his most popular and celebrated. In the 2000s, many of his best albums were gospel-oriented efforts such as 2002's Rise and Shine and 2003's Worship and Faith, where his voice meshed well with classic hymns and songs of praise.