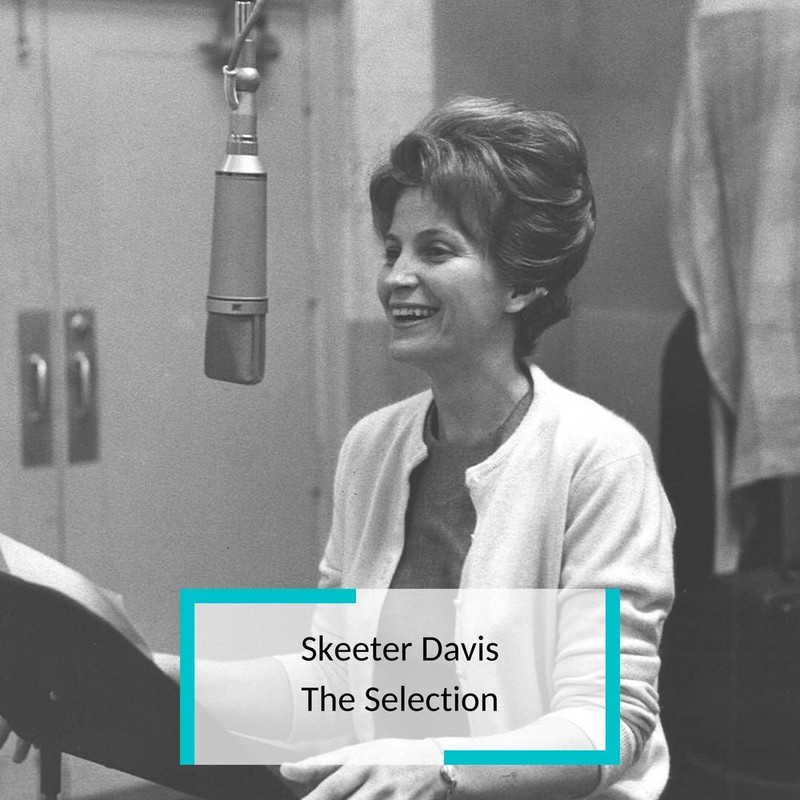 Artist:
Skeeter Davis
Album:
The Selection
Genre:
Country
Label:
Vintage Jukebox
Released:
2020
Quality:
FLAC (tracks)
Tracklist:
Your Cheatin' Heart
Just When I Needed You
IsThat Easy to Forget?
Have You seen This Man
The One You Slip Around With
The Devil's Doll
Chained to a Memory
I Forgot More ThanYou'll Ever Know
Standing in the Shadows
Under Your Spell Again
Set Him Free
Let Those Brown Eyes Smile at me
Rock-A-Bye Boogie
Have I Told You Lately That I Love You
Above and Beyond
Heaven Help Me
A Little Bitty Tear
Sorrow's Tearing Down the House
Gona Find Me a Bluebird
Violet and a Rose
There's Always One
We Could
My Greatest Weakness
Anymore
DOWNLOAD FROM FILECAT.NET >>>
Skeeter Davis never received much critical attention, but in the '50s and '60s, she recorded some of the most accessible crossover country music, occasionally skirting rock & roll. Born Mary Penick, Davis took her last name after forming a duo with Betty Jack Davis, the Davis Sisters. Their 1953 single "I Forgot More Than You'll Ever Know" was a big country hit; its B-side, the remarkable "Rock-a-Bye Boogie," foreshadowed rockabilly. That same year, however, the duo's career was cut short by a tragic car accident in which Betty Jack was killed and Skeeter was severely injured. Skeeter did attempt to revive the Davis Sisters with Betty Jack's sister but was soon working as a solo artist.