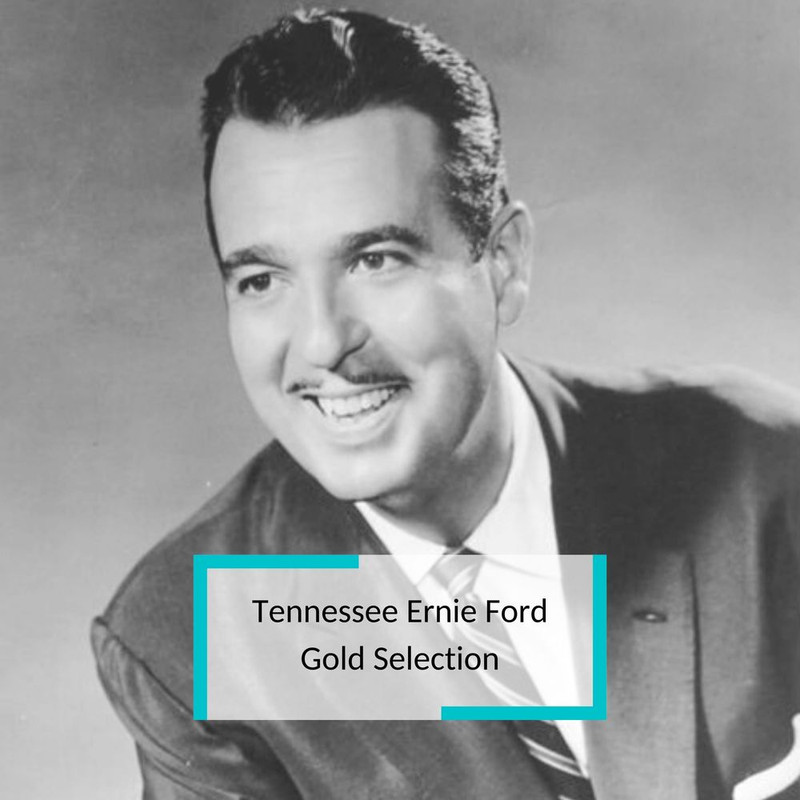 Artist:
Tennessee Ernie Ford
Album:
Gold Selection
Genre:
Country
Label:
Vintage Jukebox
Released:
2020
Quality:
FLAC (tracks)
Tracklist:
I'll Never Be Free
Mule Train
The Shot Gun Boogie
Ballad Of Davy Crockett
Sixteen Tons
First Born
One Suit
Glad Rags
Give Me Your Word
In The Middle Of An Island
A Roving Gambler
Christmas Dinner
Kiss Me Big
Play a Simple Melody
Rock, Roll, Boogie
That's All
Farewell
River Of No Return
You Don't Have To Be A Baby To Cry
DOWNLOAD FROM FILECAT.NET >>>
The booming baritone voice of Tennessee Ernie Ford was best known for his 1955 cover of Merle Travis' grim coal-mining song "Sixteen Tons," watered down by the dulcet strains of a Hollywood studio orchestra but retaining its innate seriousness thanks to the sheer power of Ford's singing. But there was more to Tennessee Ernie Ford than that. Over his long career, Ford sang everything from proto-rock & roll to gospel, recorded over 100 albums, and earned numerous honors and awards, including the Presidential Medal of Freedom, the nation's highest civilian award. His popularity and recognition transcended country music, and he was among the earliest and most successful "crossover" artists to come out of country music, paving the way for such diverse popular culture figures as Johnny Cash, Dolly Parton, Willie Nelson, Waylon Jennings, Reba McEntire, and many more.