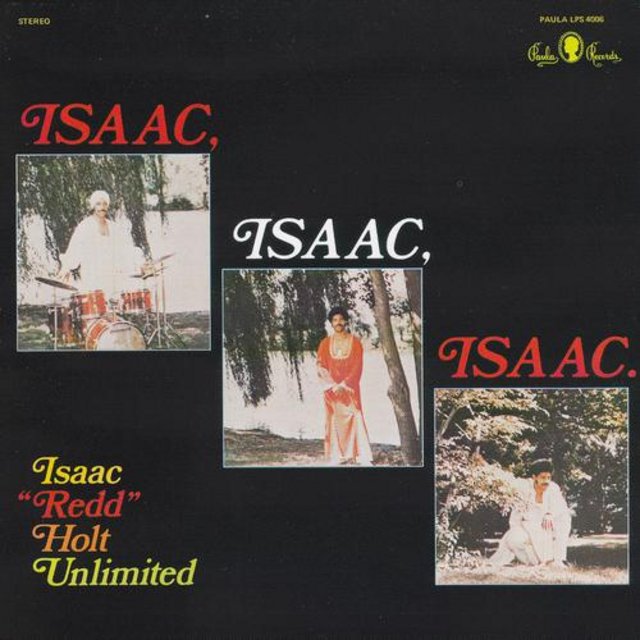 Artist:
Isaac "Redd" Holt Unlimited
Album:
Isaac, Isaac, Isaac.
Genre:
Jazz-Funk
Label:
P-Vine Records
Released:
1974/2001
Quality:
FLAC (tracks+.cue)
Tracklist:
Introduction: Isaac, Isaac, Isaac (3:42)
Listen to the Drums (3:50)
Love Story (6:11)
Let the Spirit In (4:32)
Flo (5:36)
Slow Funk (3:33)
Two People in Love (5:44)
Takers (3:32)
DOWNLOAD FROM FILECAT.NET >>>
An excellent album by Isaac Redd Holt – one half of the incredible Young-Holt rhythm team, bursting out nicely here on his own! This is Redd's second album – first for Paula, as the other one was a jazz effort on Argo back in the 60s – and it's a wild blend of jazz, funk, and a lot of other weird sounds. The introduction's totally cool, and features Redd running through a list of hip little clubs in American cities, then the album launches into the great "Listen to the Drums", which has a tight pounding groove, and moves on to a whole bunch of other jazzy cuts like "Flo", "Slow Funk", and "Let the Spirit In". Redd sings a bit, which isn't too bad (mostly), but it's the grooves that will keep you coming back. Very much in the spirit of Roy Porter's legendary funk albums – but probably a bit tighter!