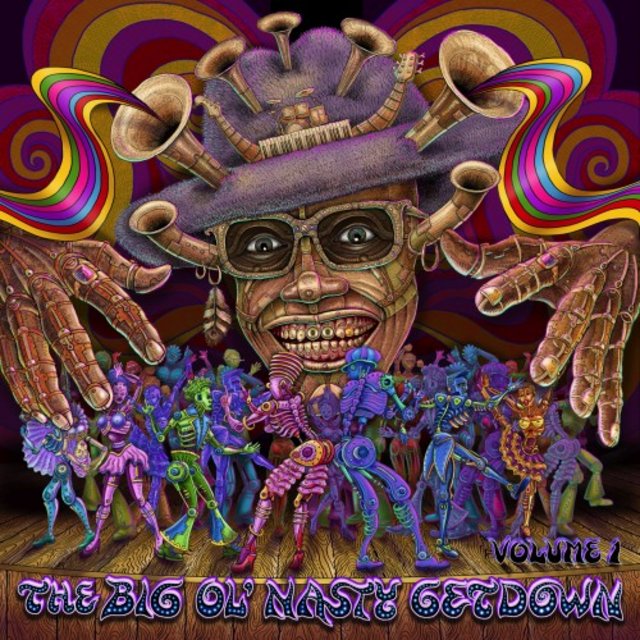 Artist:
The Big Ol' Nasty Getdown
Album:
Volume 1
Genre:
Funk, Soul, R'n'B
Released:
2012
Quality:
FLAC (tracks+.cue)
Tracklist:
The Big Ol' Nasty Getdown 3:50
Include Me 4:31
I Will Wait for You 5:30
College Funk 4:14
Wake Me Up 8:39
Platinum 7:44
Room 2012 3:30
Away From the World 4:54
The Beauty of Pretty 7:07
It's So Hard to Go 4:44
Amplify 3:33
DOWNLOAD FROM FILECAT.NET >>>
On the first song that shares a name with the band, guitars, horns, organ, and drums come together to bring a big sound that is catchy, funky, and spirited. Each musician's talent is apparent, and the composition flawless. The song is upbeat, memorable, and gets your head bobbing. On "Include Me," it starts out with a funky, guitar scratch and organ. This song includes vocals, with the female vocalist singing with a mellow voice with just the right amount of grit to complement the awesome and gutsy guitars and brass. She sings about a man that doesn't want to make love to her and instead goes out all night to hook up with other women. The anger of the lyrics is heard in the vocals and in the thrashing guitars and drums. "College Funk," which won Song of the Year honors at the 2011 Hollywood Music in Media Awards, is a great song with on-point funk guitar playing and spirited instrumentation. Everything flows together perfectly, and it's obvious these musicians enjoy jamming together and have loads of talent.