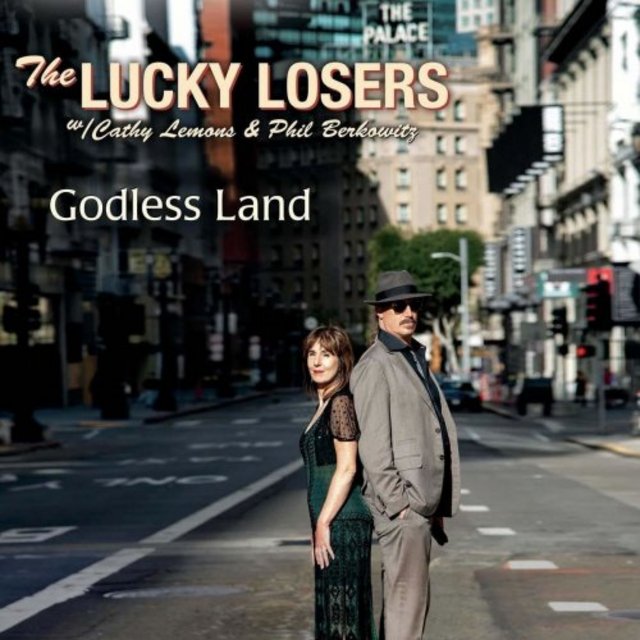 Artist:
The Lucky Losers
Album:
Godless Land
Genre:
Modern Electric Blues
Label:
VizzTone
Released:
2020
Quality:
FLAC (tracks)
Tracklist:
Half a Nothing (4:10)
Godless Land (6:57)
Mad Love Is Good Love (4:04)
No Good Lover (3:44)
Be You (4:49)
Catch Desire by the Tail (4:50)
Leave You on the Side of the Road (6:34)
Can't Keep Pretending (5:10)
My One Good Eye (6:08)
What Makes You Act Like That (3:29)
The Good Fight (4:52)
The Ragged Heart (4:48)
DOWNLOAD FROM FILECAT.NET >>>
San Francisco's finest male/female lead band, The Lucky Losers, are back with their much anticipated 4th album, Godless Land. After having won "Best Independent Blues-Soul Artist" in 2019 for Blind Spot, this team follows up with a punch. Godless Land takes you on a sumptuous musical journey through the bawdy, jazzy blues of the late 1920's all the way up to the sweet, early soul of the 1970's.
There is a bewitching balance between Berkowitz's seductive, introspective songwriting and Lemons' stark, revelatory commentary on today's world. This is blues-based American roots music at its best. Recorded at award-winning Greaseland Studios in San Jose, California, Godless Land continues The Lucky Losers' long-standing relationship with acclaimed producer/engineer, Kid Andersen.