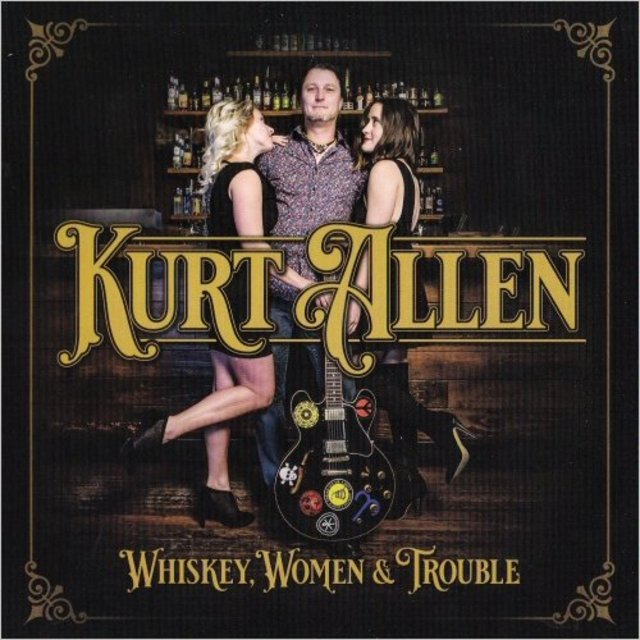 Artist:
Kurt Allen
Album:
Whiskey, Women & Trouble
Genre:
Blues Rock, Funk
Label:
Titanium Blue
Released:
2020
Quality:
FLAC (tracks+.cue)
Tracklist:
Graveyard Blues (3:38)
Watch Yo Step (4:16)
How Long (6:34)
Whiskey, Women & Trouble (4:09)
Funkalicious (2:28)
Count On Me (5:12)
Roadrunner (4:32)
Cry Mercy (4:24)
Voodoo Queen (6:04)
Sweet T (3:46)
DOWNLOAD FROM FILECAT.NET >>>
Kurt Allen is a high-quality and energetic blues guitarist. He delivers music with fire, passion and intensity. With grooves so deep and tight that you have no choice but to get up and dance. Hailing from the Midwest and traveling across the US and worldwide. With strong roots in Blues, Funk, Soul, Jazz and Rock. The infectious grooves and breathtaking Harmonies of the Kurt Allen deliver shows that you will not soon forget.
On his new album "Whiskey, Women & Trouble" he brings us 10 new originals. Songs that go from rousing blues like on the title track. He opens with some power, so "Graveyard Blues" will certainly appeal to our blues rockers. With the blues ballad "How Long" we are in the segment of the Tin Pan Alley blues.
With the funky "Funckalicious" Kurt wants to put his statement for the love for soul food in the spotlight. With "Count On Me" he takes us to the slow dances at school parties. Ol 'school soul and further away from the blues rock that is also present on this album. Partly due to the input of a horn section, he also makes it swing like on "Roadrunner".
With "Cry Mercy" he takes us to NOLA and with the following "Voodoo Queen" we keep getting lost in the swamps. As a bouncer we get a decent dose of rock 'n roll with "Sweet T", which this "Whiskey, Women & Trouble" is one with a lot of versatility.