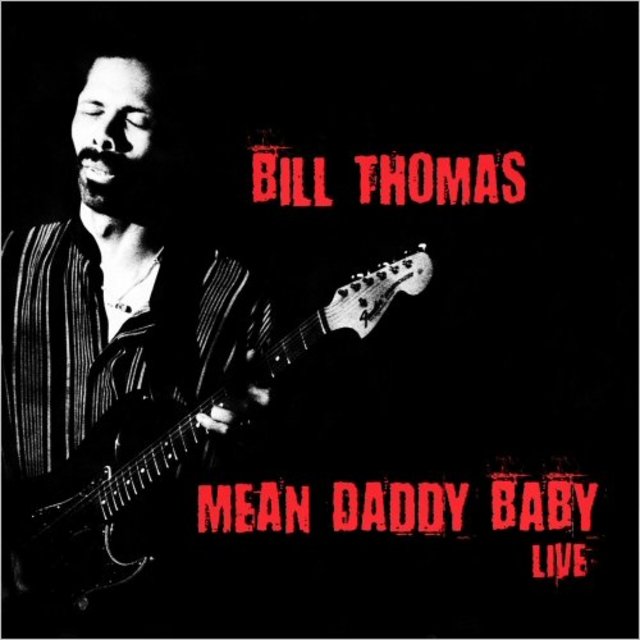 Artist:
Bill Thomas
Album:
Mean Daddy Baby (Live)
Genre:
Electric Blues
Label:
Blues Archive
Released:
2020
Quality:
FLAC (tracks)
Tracklist:
One Fine Thing (Live) (3:11)
Sugar Coated Love (Live) (4:04)
Crosscut Saw (Live) (6:11)
You Belong To Me (Live) (3:41)
She Was Wrong (Live) (3:52)
Mean Daddy Baby (Live) (3:40)
'Cause She's My Babe (Live) (4:09)
Wonder Why (Live) (9:56)
I Want You To Rock Me (Live) (4:40)
Can't Do Without You (Live) (4:39)
Preacher's Son (Live) (5:27)
Can't Be Saved (Live) (3:33)
Stay Right Here (Live) (5:06)
DOWNLOAD FROM FILECAT.NET >>>
Bill Thomas, a preacher's son originally from Texas, now resident in Paris, is a born bluesman. His roots being in the great Blues tradition of the South. Both men of native American blood, Bill Thomas and Jimi Hendrix have one or two things in common. Both favour a 'power trio'. Bill, like Jimi, composes, plays lead, and sings his own unique brand of the Blues. Proud to claim such influences as Buddy Guy, Lightnin' Hopkins, Freddie King, Bukka White and Otis Rush, with a dash of JMH, Bill Thomas is difficult to label.
Without doubt Bill is a luminary in a new wave of Blues Greats! A combination of accomplished tradition, with memorable originality. It should come as no surprise, that he once shared a house with the late and great guitarist, Roy Buchanon. On arrival in Europe, the magazine 'Soulbag' described Bill Thomas as a "fiery and most exciting guitarist". Just the start of many glowing tributes as Bill familiarised himself with a succession of appreciative European venues.