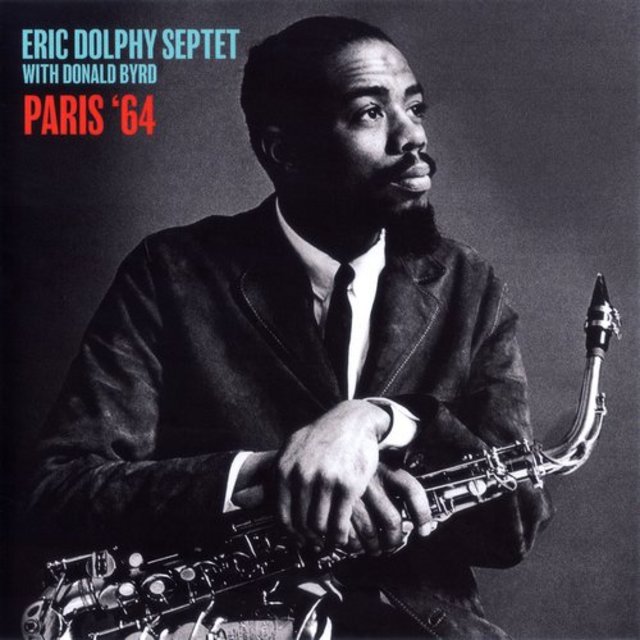 Artist:
Eric Dolphy Septet with Donald Byrd
Album:
Paris '64
Genre:
Free Jazz, Hard Bop
Label:
Hi Hat
Released:
2018
Quality:
FLAC (tracks+.cue)
Tracklist:
Springtime (19:11)
245 (11:09)
G.W. (6:00)
Serene (7:42)
Ode to Charlie Parker (5:32)
Naima (15:15)
DOWNLOAD FROM FILECAT.NET >>>
Personnel:

Eric Dolphy - alto saxophone (#2,3), bass clarinet (#1,4,6), flute (#5)
Donald Byrd - trumpet
Nathan Davis - tenor saxophone
Jack Dieval - piano
Jacques Hess - bass
Franco Manzecchi - drums
Jacky Bambou - congas (#2,3,6)
This release from a high output, low quality control European bootleg label is very confusing. Firstly, they use the LP sleeve of Dolphy's Last Date on the inner tray, even though this is a completely different recording. Secondly, they list this as being a live recording at the Parisian club Le Chat qui pêche but this is obviously a radio studio recording. 1-4 was previously released in 1988 by West Wind (imprint of ITM focusing on bootleg broadcast recordings and reissues) as Unrealized Tapes and on DIW as Last Recordings. Later, this was reissued in 1999 with "Naima" and "Ode to Charlie Parker" on a CD entitled The Complete Last Recordings by Norma. This CD has the last two tracks shifted compared to this release. Alan Saul's Dolphy discography lists "Naima" as the last track, so I believe the order here to be correct, anyways.
mameuser