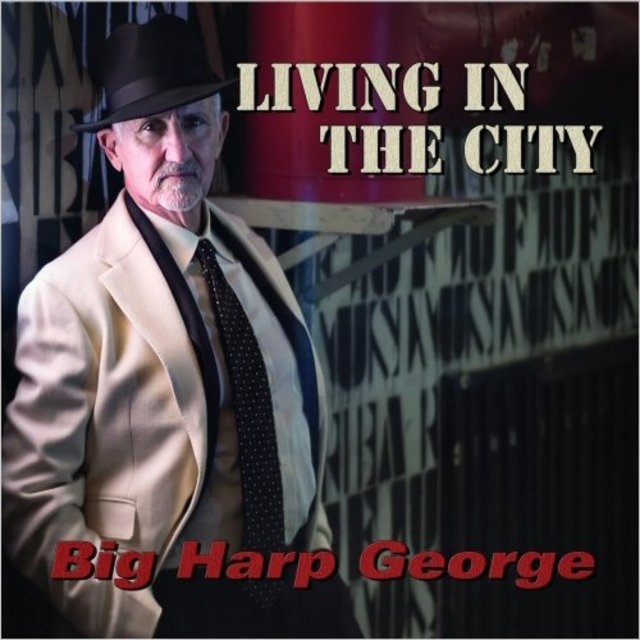 Artist:
Big Harp George
Album:
Living In The City
Genre:
West Coast Blues, Harmonica Blues
Label:
Blues Mountain Records
Released:
2020
Quality:
FLAC (tracks)
Tracklist:
Build Myself An App (3:40)
Smoking Tires (4:36)
Living In The City (4:54)
Heading Out To Itaipu (6:01)
Copayment (4:40)
Try Nice? (4:29)
Bayside Bounce (4:24)
Don't Talk! (3:35)
First Class Muck Up (4:00)
Chew Before You Swallow (4:42)
Enrique (5:53)
Pusher In A White Coat (6:30)
Meet Me At The Fence (6:00)
DOWNLOAD FROM FILECAT.NET >>>
Big Harp George/George Bisharat is a San Francisco Bay Area blues singer, songwriter, and chromatic harmonica player. The chromatic, compared to the 10-hole diatonic more common to blues, has a distinctive voice, giving Big Harp George a jazzy and sophisticated sound.
Big Harp George's 2014 debut release Chromaticism earned "Best New Artist" award nominations from the Blues Foundation and Blues Blast Magazine, as well as high praise from music critics. Wash My Horse in Champagne (2016) and Uptown Cool (2018) followed, earning extensive airplay and even wider critical acclaim.
George's upcoming 2020 release, Living in the City, recorded with his core set of blues all-stars, showcases his growing musical ambition. He draws freely on other musical genres while addressing contemporary life through his stunning lyrics and irreverent wit.
Before prioritizing music, George was a criminal defense attorney, award-winning professor of law at UC Hastings College of the Law, and expert commentator on law and politics in the Middle East.