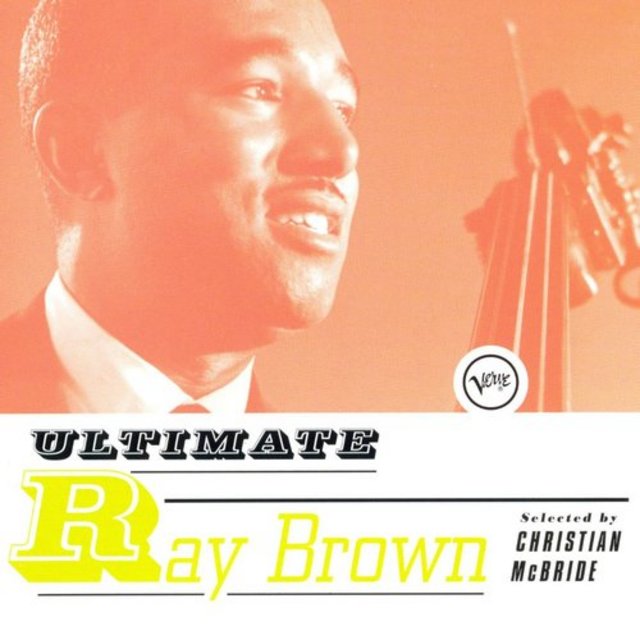 Artist:
Ray Brown
Album:
Ultimate Ray Brown Selected by Christian McBride
Genre:
Mainstream Jazz
Label:
Verve Records
Released:
1999
Quality:
FLAC (tracks+.cue)
Tracklist:
Solo for Unaccompanied Bass (2:32)
Tricotism (3:57)
Tangerine (3:20)
Much in Common (3:56)
My One and Only Love (4:00)
Bric-a-Brac (5:36)
The Gravy Waltz (4:30)
Gravy Blues (3:34)
Will You Still Be Mine? (3:44)
Lined with a Groove (5:36)
Everything I Have Is Yours (4:30)
Cool Walk (6:35)
I Just Can't Fool Myself (6:20)
Baubles, Bangles, and Beads (3:33)
All of You (4:00)
Indiana (4:36)
DOWNLOAD FROM FILECAT.NET >>>
Verve's Ultimate series unveils a new concept in the hackneyed concept of greatest-hits collections: Instead of compilation producers, these albums feature tracks selected by figures who either worked with or were influenced by the artists themselves. The results are much more than your average best-of compilations; they're closer to treatises on the immense influence that those artists exerted on generations to come, documenting exactly why they were special and deserve to be remembered. The Ultimate Ray Brown volume was compiled by Christian McBride, who concentrates on two of the greatest albums in Brown's discography: 1956's Bass Hit! (four tracks) and the Milt Jackson collaboration Much in Common (seven tracks). Though not quite an effective career overview, Ultimate Ray Brown does include many of the bassist's greatest moments on record.
Review by John Bush