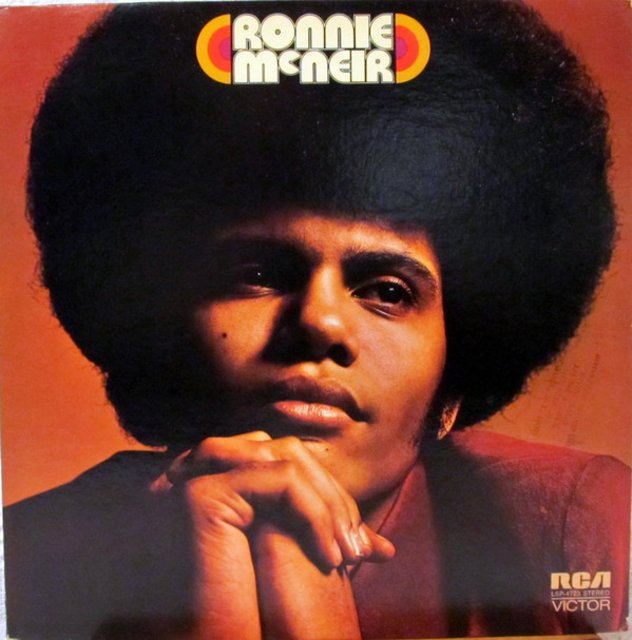 Artist:
Ronnie McNeir
Album:
Ronnie McNeir
Genre:
Funk / Soul
Label:
RCA Victor
Released:
1972
Quality:
FLAC (tracks+.cue)
Tracklist:
Extra, Extra 4:07
Daddy's Coming Home 2:58
The Tears In My Heart 3:24
Gone Away 2:59
Trouble's A Loser 3:02
Young Girl 2:58
You Better Make Sure 2:30
I'm So Thankful 2:50
In Summertime 2:45
Keep Your Hands Off My Lady 3:57
Girl You're Gonna Lose Your Groove 2:55
DOWNLOAD FROM FILECAT.NET >>>
Studio wiz Ronnie McNeir's one and only album for RCA -- his follow-up, another self-titled set released on Motown subsidiary Prodigal, didn't come until 1975 -- was laid down when the singer was in his early twenties. McNeir's combination of keyboard flair and sweet and low-key tenor was already in effect, as was a fully developed knack for the conceptual. These 11 songs aren't just sharply conceived songs of heartache and gratitude; they flow into and out of one another as a full piece, sometimes connected by brief interludes -- romantic dialogue with Kim Weston, for instance. A surprising level of maturity is there as well, with "Daddy's Coming Home" standing out the most in that respect. Deeply regretful about having to be away in order to provide, he addresses a son who is also caught in the middle of a broken relationship: "Me and your mama, we just couldn't get along/Please don't hold it against me, 'cause I'll never do you wrong." By no means a commercial success, the album was perhaps too subtle and low-profile for its own good, lacking that one bold single with a snappy chorus to help it stick out, but it is sturdily constructed. It's a fine companion piece to the debut from another Detroit product, the first self-titled album from Leon Ware, also released in 1972.
Review by Andy Kellman