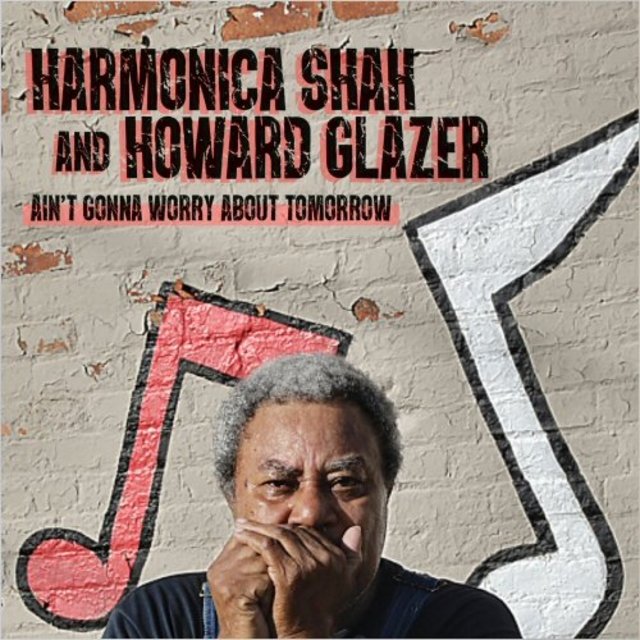 Artist:
Harmonica Shah & Howard Glazer
Album:
Ain't Gonna Worry About Tomorrow
Genre:
Electric Blues, Harmonica Blues
Label:
Electro-Fi Records
Released:
2020
Quality:
FLAC (tracks)
Tracklist:
Reality Blues (I'm Too Old To Be Your Man) (3:14)
My Bottle Is My Bank Account (4:16)
Pretty Girl, Pretty Girl (4:22)
When My Wife Comes Home (4:34)
Dirty Bastard Blues (4:39)
Somebody Loan Me A Dime (7:05)
(I Just Wanna Be) Your Floormat (4:41)
Please Respect Me (6:48)
She Penetrates My Mind (6:00)
Who's Been Talking? (3:42)
So Many Roads (6:02)
First Train South (2:41)
Ain't Gonna Worry About Tomorrow (6:24)
DOWNLOAD FROM FILECAT.NET >>>
You didn't think a global pandemic and the complete obliteration of the Music Industry, would stop us from trying to bring you the very best in Traditional Blues Music did you? We didn't think so, and believe me we totally appreciate your support. The timely titled Ain't Gonna Worry About Tomorrow is the long awaited reunion recording from the Award Winning Detroit Blues Duo of Harmonica Shah and Howard Glazer. Recorded in Detroit this past January by Joe Giese at the Mission Recording Studio, the disc features some of the Motor City's finest players including percussion ace, Skeeto Valdez. The album's 13 Deep Blues tracks, the majority of them original, showcase the unique talents of SHAH and HOWARD, at the peak of their respective and combined talents, together again on disc for the first time in 18 years. Ain't Gonna Worry About Tomorrow is a Blues Reunion Party that Blues Music lovers worldwide will not want to miss!