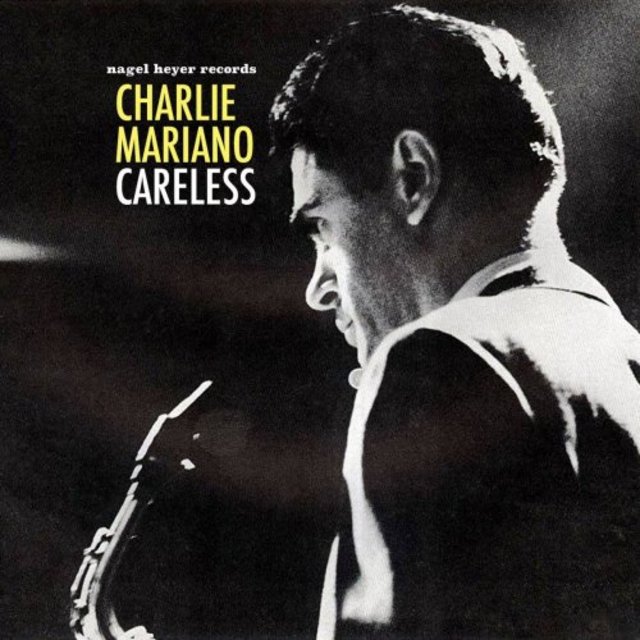 Artist:
Charlie Mariano
Album:
Careless
Genre:
Cool
Label:
nagel heyer records
Released:
2019
Quality:
FLAC (tracks)
Tracklist:
You Go to My Head
Estate
Green Walls
My Funny Valentine
Strike up the Band
Randy
Don't Get Around Much Anymore
Yours Is My Heart Alone
Slugger
Goodbye Pork Pie Hat
Rubberneck
It's Nice
Doxy
My Melancholy Baby
I Thought About You
Chlo-E
Sweet Georgia Brown
DOWNLOAD FROM FILECAT.NET >>>
Charlie Mariano's career can easily be divided into two phases. Early on he was a fixture in Boston, playing with Shorty Sherock (1948), Nat Pierce (1949-1950), and his own groups. After gigging with a band co-led by Chubby Jackson and Bill Harris, Mariano toured with Stan Kenton's Orchestra (1953-1955) which earned him a strong reputation. He moved to Los Angeles in 1956 (working with Shelly Manne and other West Coast jazz stars), returned to Boston to teach in 1958 at Berklee, and the following year, had a return stint with Kenton. After marrying Toshiko Akiyoshi, Mariano co-led a group with the pianist on and off up to 1967, living in Japan during part of the time and also working with Charles Mingus (1962-1963).
The second phase of his career began with the formation of his early fusion group Osmosis in 1967. Known at the time as a strong bop altoist with a sound of his own developed out of the Charlie Parker style, Mariano began to open his music up to the influences of folk music from other cultures, pop, and rock. He taught again at Berklee, traveled to India and the Far East, and in the early '70s settled in Europe. Among the groups Mariano has worked with have been Pork Pie (which also featured Philip Catherine), the United Jazz & Rock Ensemble, and Eberhard Weber's Colours. Charlie Mariano's airy tones on soprano and the nagaswaram (an Indian instrument a little like an oboe) fit right in on some new agey ECM sessions and he also recorded as a leader through the years for Imperial, Prestige, Bethlehem, World Pacific, Candid (with Toshiko Akiyoshi in 1960), Regina, Atlantic, Catalyst, MPS, CMP, Leo, and Calig, among others.
Scott Yanow