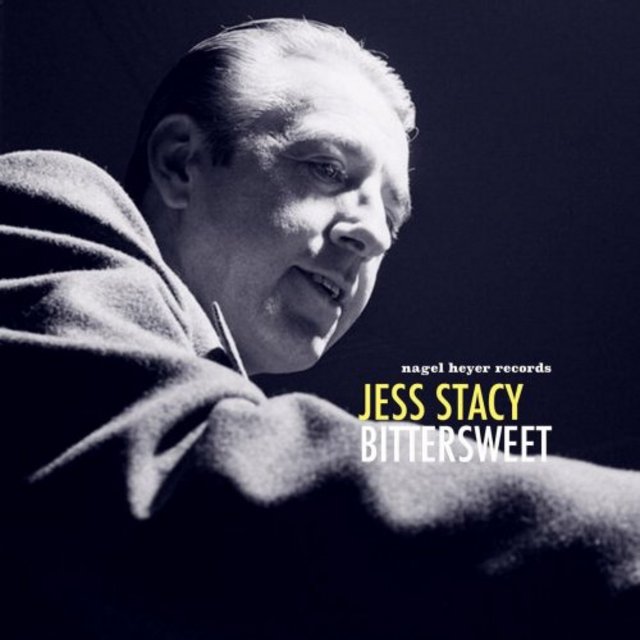 Artist:
Jess Stacy
Album:
Bittersweet
Genre:
Swing, Piano Jazz
Label:
nagel heyer records
Released:
2019
Quality:
FLAC (tracks)
Tracklist:
Lover Man
I Ain't Got Nobody
I'll Be Seeing You
I'm Gonna Sit Right Down and Write Myself a Letter
Take Me to the Land of Jazz
Careless
In a Mist
Keepin' out of Mischief Now
Daybreak Serenade
After You've Gone
Can't We Be Friends
Old Fashioned Love
I Can't Believe That You're in Love with Me
D.A. Blues
Ridin' Easy
Rose of Washington Square
Imagination
Song of the Wanderer
Cherry
It's Only a Papermoon
Blue Fives
Lullaby of the Leaves
Keepin' out of Mischief Now II
Under a Blanket of Blue
DOWNLOAD FROM FILECAT.NET >>>
One of the great swing pianists, Jess Stacy is known for his solo on "Sing, Sing, Sing," a solo that was cut from the studio recording, but was finally captured on recording at Benny Goodman's historic 1938 Carnegie Hall Concert and released for the first time in 1950. A mostly self-taught player who performed on riverboats during the early '20s, Stacy was part of the fertile Chicago jazz scene of the 1920s with his style being influenced by both Earl Hines and Bix Beiderbecke. Still obscure when he joined Goodman's big band in 1935, the pianist soon became well-known as one of BG's top sidemen, working with him through 1939 and on-and-off during the next five years. Stacy also spent time with the bands of Bob Crosby, Horace Heidt, and Tommy Dorsey, recorded with Eddie Condon, did some solo recordings of his own (starting in 1935), had a short-lived marriage to singer Lee Wiley, and tried twice to lead big bands of his own. He became fairly obscure after moving to California in 1947 (mostly playing in piano bars) and, in 1963, Stacy retired from music altogether, only to return briefly on a few special occasions (and for two Chiaroscuro recordings) over the next 20 years.
Scott Yanow