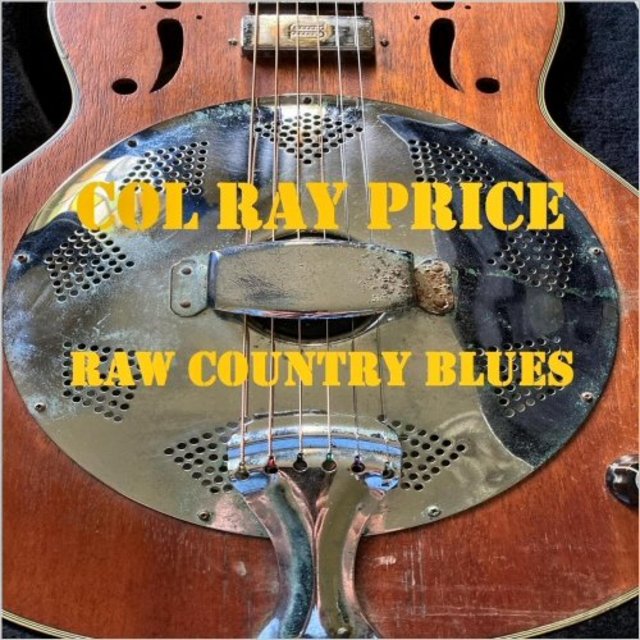 Artist:
Col Ray Price
Album:
Raw Country Blues
Genre:
Acoustic Blues, Country Blues
Released:
2020
Quality:
FLAC (tracks)
Tracklist:
South Bound Line (3:46)
Don't Turn Your Back (2:38)
Mr Boss Man (3:52)
Buy Myself A Guitar (2:16)
This Year Be Gone (3:51)
Doing What We Do (6:13)
Walking Blues (3:58)
Don't Go Baby (2:18)
Shivers (5:18)
It's Changed Again (4:48)
Don't Be Late (4:41)
Ain't Goin Down (3:08)
Can I Follow You Home (2:39)
A Hundred And Three (3:10)
So Tired (2:55)
Folk Is The Devils Music (3:31)
DOWNLOAD FROM FILECAT.NET >>>
Col Ray Price is a student of the blues. That fertile Mississippi water is running through his veins, a man who is more interested in that compelling roots sound of Robert Johnson and Leadbelly rather than Brittany Spears. The sound that gave birth to Rock'n'Roll and Country and he's authentic! Slide guitars and a raspy voice that Howlin' Wolf would be proud of. A timber worker by day and a bluesman by night. In the words of Sonny Terry and Brownie McGee, "he's just a white boy lost in the blues". This is the real deal, not repackaged for mass consumption. Col Ray Price plays a hard driving infectious rhythm and sings in the style of the old time blues shouters and hollers of the American south lands that gave birth to the likes of Big Joe Turner and Son House and latter to the likes of R.L. Burnside and Robert Belfour. From "House Rock'n Blues" to "Mississippi Hill Country Blues" its pure roots music in what is now labeled as the "Fat Possum" (Mississippi) sound.