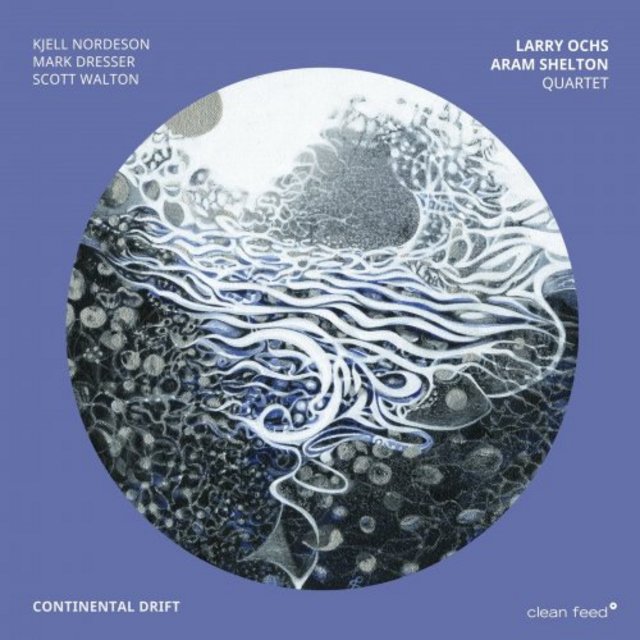 Artist:
Larry Ochs & Aram Shelton Quartet
Album:
Continental Drift
Genre:
Avant-Garde Jazz, Free Improvisation
Label:
Clean Feed
Released:
2020
Quality:
FLAC (tracks)
Tracklist:
Another Night (8:03)
Slat (8:43)
Switch (6:04)
Continental Drift (5:24)
Anita (6:23)
Strand (5:51)
Test Shots (7:15)
The Others Dream (19:25)
DOWNLOAD FROM FILECAT.NET >>>
Can musicians of different generations be like-minded companions? Yes they can, at least when their names are Larry Ochs and Aram Shelton, the two composers and bandleaders of this quartet. As they themselves acknowledge, "Continental Drift" is a kinetic meeting of sorts, with compositions that are designed to inspire magnificent contributions from the entire team of players, both individually and collectively. The resulting music profits greatly from each members' individual capacities and personalities. Ochs and Shelton's musical backgrounds are both quite varied, evidenced by their own separate pasts exploring the worlds of jazz, contemporary classical, electro-acoustic and "other" music. More than that, both have been important voices of the San Francisco Bay Area improvised music scene: Ochs being a cutting-edge Bay Area improviser since the 1970's, while Shelton, now living in Europe, is also known for his connections to the very different Chicago scene. Each plays in his own way, but they share the same principles and look for very similar results – together creating new music with a jazz approach and an avant-garde attitude, not alienated from history.