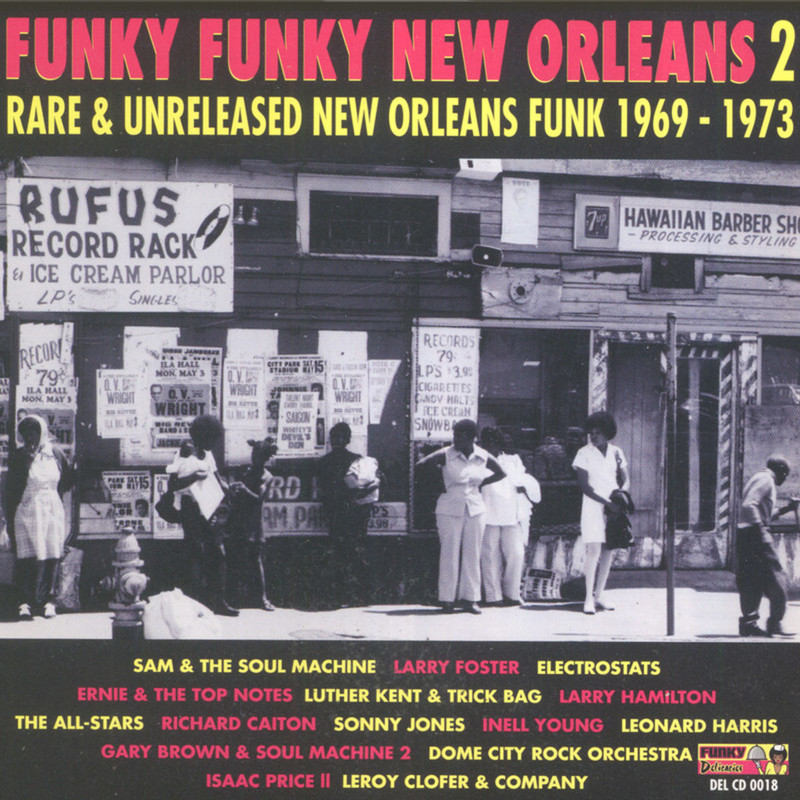 Artist:
VA
Album:
Funky Funky New Orleans Vol 2
Genre:
Funk, R&B, Soul
Label:
Funky Delicacies
Released:
2002
Quality:
FLAC (tracks)
Tracklist:
The Dome City Rock Orchestra - Quiet Village, Pt. 1 & 2
Gary Brown - Get Down, Pt. 1 & 2
Isaac Price II - Funky Sweep
Leroy Clofer and Company - Mr. Big Man
LARRY HAMILTON - Gossip
LARRY HAMILTON - Funky Belly, Pt. 1 & 2
Trick Bag - Dull Knifin'
Sam & the Soul Machine - Git-It
Electrostats - 21st Century Kenya
Sonny Jones - Sissy Walk, Pt. 1 & 2 (Scram Mix)
The New Orleans All Stars - When the Saints Go Marching In (Saints Boogaloo at Halftime)
The Enticers - Thief
Richard Caiton - Take a Hold Brothers & Sisters
Ernie and The Top Notes, Inc. - Things Are Better
LARRY HAMILTON - Keep the News to Yourself
Inell Young - The Next Ball Game
Luther Kent & Trick Bag - Tennessee Waltz
Leonard Harris - The Joke
DOWNLOAD FROM FILECAT.NET >>>
The second installment in Funky Delicacies' excellent exploration into the unearthed funk gems of New Orleans spans 1969-1973, which some may argue are the glory years for raw funk and soul. But in contrast to the other volumes, this second installment takes an eclectic look at the diversity and versatility of the scene. The sophistication and undisputable Memphis influence found on Dome City Orchestra's "Quiet Village" contrasts nicely with Wardell Quezerque's distinctive production and arrangement style found on the Enticer's "Theif" and Larry Hamilton's "Gossip" and "Keep the News to Yourself." The contrasts from one group to another are noticeable to even the most novices of ears; hints of Curtom, Motown, Stax, and Philly labels are all evident, but like everything else good about New Orleans, it makes jambalaya out of these influences and presents a sound distinct but unified.