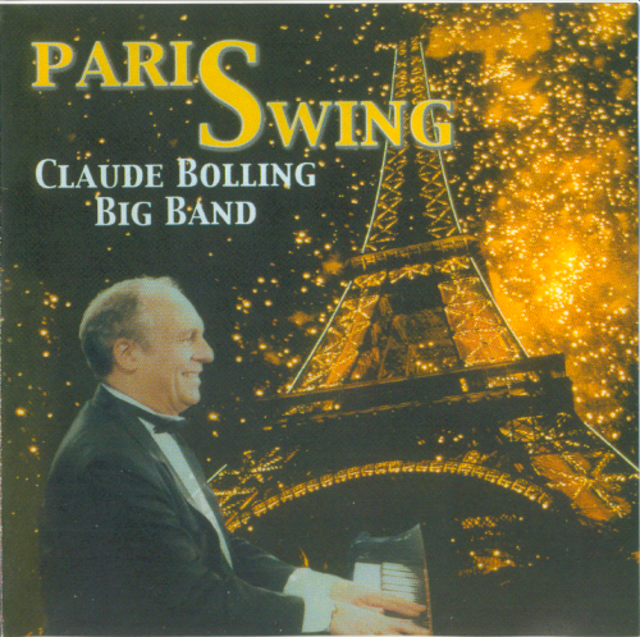 Artist:
Claude Bolling Big Band
Album:
Paris Swing
Genre:
Big Band, Swing
Label:
Milan Records
Released:
2002
Quality:
FLAC (image+.cue)
Tracklist:
Suivez Le Chef
Beyond The Sea
C'est Si Bon
Autumn Leaves
Paris Bouquet: J'aime Paris Au Mois De Mai/Paris Stay The Same/A Paris/
La Marseillaise
J'ai Deux Amours
Borsalino [Concert Version]
La Javanaise
Le Jazz Et La Java
A Man And A Woman
Pair Of Twins
Syracuse
I Wish You Love
La Botte De Jazz
Menilmontant
Y'a D'la Joie
DOWNLOAD FROM FILECAT.NET >>>
Pianist / composer Claude Bolling, who has traveled all over the musical map from swing to classical and back during more than four decades as one of France's most formidable performing artists, settles into a straight-ahead groove on Paris Swing. This record is a warmhearted hommage to French popular song that showcases his superb big band in the company of vocalists Marc Thomas and Maud (no last name given, like Madonna or Cher but with a French accent). Thomas, who may be an ex-pat (but whose French is impeccable), is a gregarious showman who brings out the best in such numbers as "C'est Si Bon," "La Javanaise," "La Boite de Jazz" and "Y'a d'la Joie," while Maud is a cabaret singer whose clear, sultry voice is perfectly suited to such evocative melodies as "Autumn Leaves," "J'ai Deux Amours" (popularized by Josephine Baker), "Le Jazz et la Java" and "Syracuse." The two are heard together on "A Man and a Woman" and the four-part medley "Paris Bouquet."
The ensemble has seven selections to itself, and is typically magnifique on every one, including Charles Trenet's well-known melodies, "La Mer" (Beyond the Sea) and "I Wish You Love," Bolling's "Borsalino," Michel Legrand's "Pair of Twins" (from the film Les Demoiselles de Rochefort ) and a souped-up version of the French national anthem, "La Marseillaise." The opener, Bolling's breezy, Basie-like "Suivez le Chef," is a quick-witted "conversation" between his piano and the band. Bolling slows the tempo for a romantic version of "Beyond the Sea," then picks it up again for "C'est Si Bon," which was introduced by Yves Montand and became a mega-hit for Eartha Kitt in the '50s. Maud sings "Autumn Leaves" in French and English, exposing only the slightest trace of an accent when abandoning her native tongue to interpret Johnny Mercer's lyric. Instrumental soloists aren't credited but they include Bolling and several members of the ensemble, each of whom is splendid. A delicious box of French bon bons, neatly packaged by maestro Bolling, his admirable big band and singers Thomas and Maud.
BY JACK BOWERS