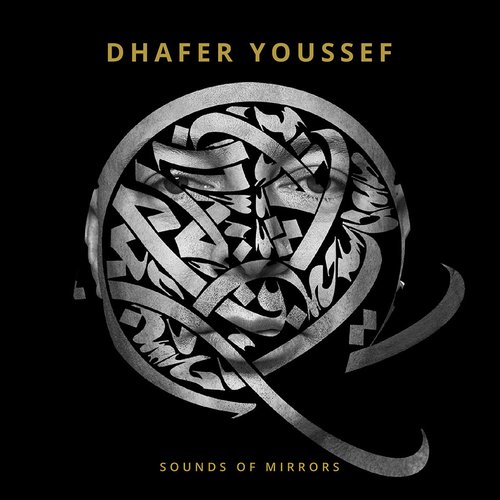 Artist:
Dhafer Youssef
Album:
Sounds of Mirrors
Genre:
Ethnic Jazz, World Fusion
Label:
Anteprima
Released:
2018
Quality:
FLAC (tracks+.cue)
Tracklist:
Human Kind (7:18)
Dance Layan Dance (4:37)
Al Wadood (7:01)
Ruby Like Wine (to Sheikh Muhammed Omran) (6:03)
Journey in Bergama (5:03)
Like Dust I May Rise (to Shiraz) (4:59)
Nasikabhushani (to Zakir) (3:19)
Shaanti ("Atithi Devo Bhava" Suite) (4:20)
Chakkaradaar ("Atithi Devo Bhava" Suite) (5:38)
Satya ("Satyagraha" Suite) (4:55)
Satyagraha ("Satyagraha" Suite) (6:42)
Good Morning Mumbai (to Zakir) (6:28)
DOWNLOAD FROM FILECAT.NET >>>
Some musicians experience a sacred and deeply intimate relation with their art. When a 19-year-old Dhafer Youssef discovered Indian music in Vienna, where he was studying classical music, it had the effect of a bewildering epiphany on him. Hindu sonorities struck a deep chord within Dhafer s musical soul thirty years later, the Tunisian composer reminisces: I was both filled with wonder as well as deeply convinced that one day I would be performing alongside the most legendary players of Indian music. From then on, Dhafer Youssef lived and breathed Indian music. Nine records later, the travelling musician who contributed to bring oud into jazz music had fulfilled his dream of playing Indian music and had invited percussionist Zakir Hussain on stage with him for a few shows while touring France. The match was made in heaven but a touch of color was still missing that of a wind instrument. Dhafer Youssef then brought along another soulmate, Turkish clarinettist Husnu Selenderici. The trio tested live the living matter that eventually gave shape to the twelve tracks of Sounds of Mirrors. The recording started in Mumbai then carried on in Instanbul where Eivin Aarset, the Norwegian jazz guitarist with an ethereal style, joined the one-of-a-kind adventure. The record, which was originally meant to be a tribute to Zakir Hussain and tabla then took an unexpected turn. The mixing was conducted in the Swedish Nilento Studio, in Göteborg, and lends the album its light, cohesive quality. Dhafer Youssef and his enthralling, endless capacity for renewal offers the listener a golden opportunity to bear witness to new encounters, like so many musical colors that had never been imagined before. The art of sharing is one of fine alchemy.