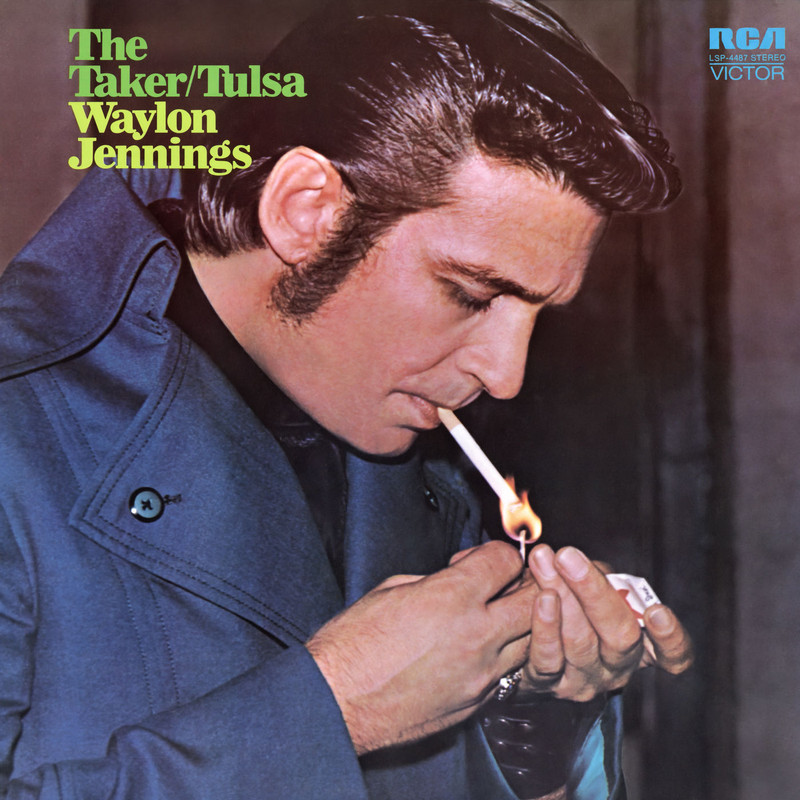 Artist:
Waylon Jennings
Album:
The Taker/Tulsa
Genre:
Country
Origin:
USA
Released:
1971/2021
Quality:
mp3, 320 kbps
Tracklist:
The Taker
You'll Look for Me
Mississippi Woman
Lovin' Her Was Easier (Than Anything I'll Ever Do Again)
Six White Horses
(Don't Let the Sun Set On You) Tulsa
Casey's Last Ride
(I'd Be) A Legend In My Time
Sunday Morning Coming Down
Grey Eyes You Know
DOWNLOAD FROM FILECAT.NET >>>
Excellent in composition, production, and sequencing, The Taker/Tulsa stands the test of time as the first recording by Waylon Jennings to show what it was he had been crucifying Nash Vegas producers over. The end of his long production relationship with Chet Atkins (as Atkins was moved upstairs), his hostile, barely a year tenure with Atkins pick Danny Davis, a successful run with Lee Hazlewood that the establishment on Music Row disowned because it wasn't homegrown, and the final straw with Atkins protégé Ronnie Light ultimately led Waylon to hire a new lawyer and manager and begin producing himself. The Taker/Tulsa is chock-full of Kris Kristofferson's songs. Mickey Newbury brought Kristofferson to Jennings' attention a couple of years earlier, but this time out, Jennings decided to theme his recording and showcase Kristofferson's songs. The result despite the fact that the record was culled from over two years of work with Davis and Light is the first real salvo in the outlaw movement (not Ladies Love Outlaws, which was full of demo sessions and unfinished tracks). Kristofferson's tunes, including "Loving Her Was Easier," "Sunday Morning Coming Down," "Casey's Last Ride," and others, brought Jennings closer than ever to the flame, to the dream of producing his own records with his own band. The Kristofferson tunes stand out, but so does "Tulsa" by Wayne Carson Thompson and Jennings' own "You'll Look for Me." The albums dovetails together like one session and offers a view of what Waylon could issue when he got his way. This is one of Jennings' true classics, and with Lonesome, On'ry and Mean still a year away. It was the first unruly outing by a man who, along with his friends, was about to change everything.