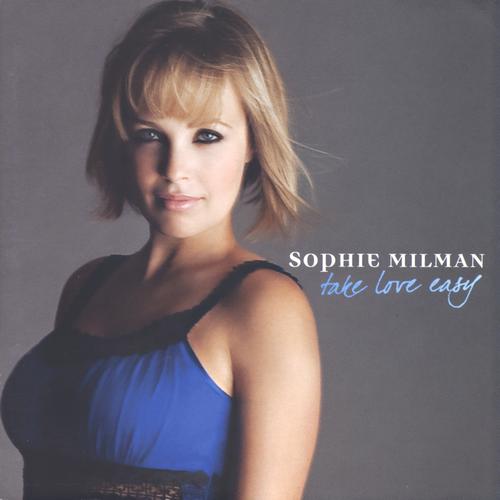 Artist:
Sophie Milman
Album:
Take Love Easy
Genre:
Vocal Jazz
Label:
Linus Entertainment/Victor Entertainment
Released:
2009
Quality:
FLAC (tracks+.cue)
Tracklist:
Beautiful Love (3:00)
Take Love Easy (3:16)
I Concentrate on You (4:17)
Day In, Day Out (3:25)
Be Cool (4:12)
My One and Only Love (4:36)
I Can't Make You Love Me (4:30)
That Is Love (2:48)
Love for Sale (4:31)
I'm on Fire (4:03)
Triste (3:25)
50 Ways to Leave Your Lover (4:37)
Where Do You Start? (4:16)
Down with Love (2:35)
The Best Is Yet to Come (duet with Michael Kaeshammer) (4:45)
DOWNLOAD FROM FILECAT.NET >>>
Some critics might dismiss Sophie Milman as simply another pretty female singer, yet with her third CD, she continues to show an adventurous spirit, tackling standards and obscurities while also forging ahead into pop. Retaining many of the musicians from her previous release, Make Someone Happy, the upbeat alto offers a hip take of Duke Ellington's long overlooked "Take Love Easy," exuding sex appeal and backed by guitarist Rob Piltch, bassist Kieran Overs, and percussionist Mark McLean (who also arranged it), with a brief solo added on soprano sax by PJ Perry. Pianist Paul Shrofel contributed the breezy bop vehicle "That Is Love," which showcases Milman in her best light. She soars in the brisk treatment of the old chestnut "Day In, Day Out," starting in a samba setting and switching to bop, featuring alto saxophonist Wessel Warmdaddy Anderson. Her ventures into pop remain a mixed bag. "I Can't Make You Love Me" has been recorded often, just not in a jazz setting. Milman is boosted by Steven MacKinnon's chart, which adds several horns in the background, so it ends up deeper, even if there is little risk-taking by the singer. Milman can't help but be influenced a bit by Joni Mitchell as she interprets the folksinger's "Be Cool," though she remains remarkably subtle in her approach. Less successful are her renditions of Bruce Springsteen's "I'm on Fire" and Paul Simon's "Fifty Ways to Leave Your Lover," both of which are hampered by their bland melodies and forgettable lyrics. But with this generally strong release, Sophie Milman remains one of the most promising jazz singers of her generation.
Review by Ken Dryden