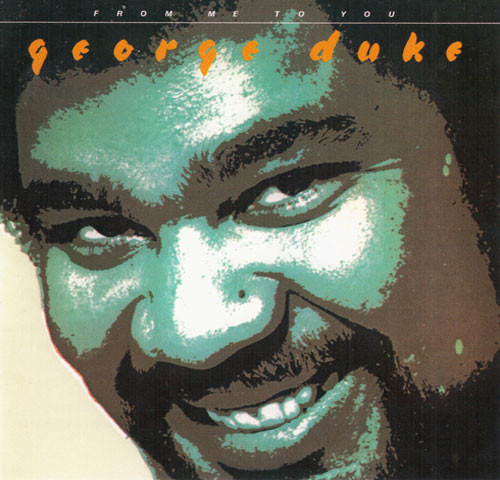 Artist:
George Duke
Album:
From Me To You
Genre:
Funk, Crossover Jazz
Label:
Sony Music Special Products
Released:
1977/2001
Quality:
FLAC (tracks)
Tracklist:
From Me To You 1:44
Carry On 4:35
What Do They Really Fear? 4:27
'Scuse Me Miss 3:34
You And Me 3:39 Broken Dreams 2:47
Up On It 9:02
Seasons 5:45
Down In It 1:21
Sing It 4:07
DOWNLOAD FROM FILECAT.NET >>>
George Duke was never a myopic jazz purist -- the keyboardist/singer/producer/composer always had a healthy appreciation of soul, funk, and rock. Nonetheless, instrumental jazz was his main focus prior to 1977. It was in 1977 that Duke placed jazz on the back burner and made vocal-oriented R&B his top priority. The album that marked this change of direction was From Me to You, which was the first of two R&B-oriented releases that Epic put out for the artist in 1977 -- the second was the superb Reach for It. This LP contains a few noteworthy fusion instrumentals, including the driving "Up on It" and the contemplative "Seasons." But From Me to You is an R&B album more than anything, and Duke lets the funk prevail on vocal-oriented tracks like "Sing It" and "Carry On" (which he revisited when he produced Flora Purim's Carry On LP in 1979). Occasionally, this album is excellent, although most of the time, it is merely decent -- on From Me to You, Duke doesn't wear the soul/funk hat as confidently as he did on subsequent R&B-oriented projects like Reach for It, Don't Let Go, and Follow the Rainbow. This record is a bit uneven, although it has more plusses than minuses and is worth hearing if you're among Duke's hardcore fans.
by Alex Henderson