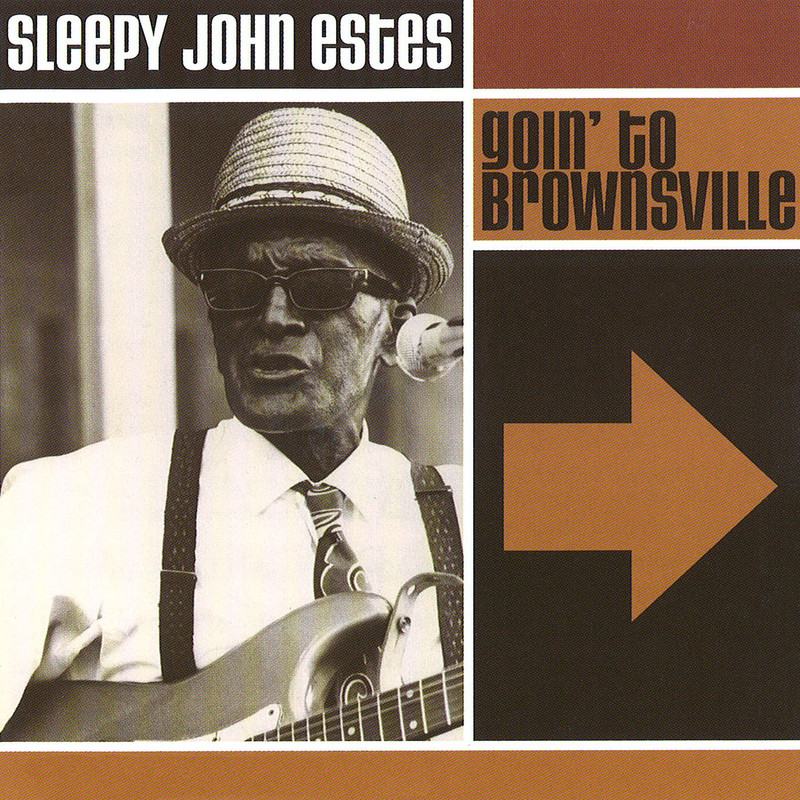 Artist:
Sleepy John Estes
Album:
Goin' To Brownsville
Genre:
Chicago Blues, Country Blues
Origin:
USA
Released:
1998
Quality:
mp3, 320 kbps
Tracklist:
Run Around
Lost My Eyesight
It Was A Dream
Try Him And See
Divin' Duck
Street Car Blues
Sloppy Drunk Blues
I'm Goin' Home
Floating Bridge
Rats In My Kitchen
Vernita's Blues
Someday Baby
Freedom Loan
Bye And Bye When The Morning Comes
Working Man's Blues
Bring Me My .38 Pistol
Married Woman Blues
Sweet Sugar Mama
Stop That Thing
In My Father's House
Goin' To Brownsville
Sleepy John Estes Interviewed By Pete Welding
DOWNLOAD FROM FILECAT.NET >>>
Sleepy John Estes never really changed or altered his style during the 50-year period he recorded. The records he made for Victor in the 1920s didn't sound much different than the ones he made in the late 1960s and 1970s for various collector's labels. This collection features 21 previously unissued solo performances from 1962 capped with a lengthy interview with Sleepy John conducted by producer Pete Welding. Estes is in fine form throughout, particularly effective on "Lost My Eyesight," "Run Around," "Floating Bridge," "Vernita's Blues" and Big Bill Broonzy's "It Was a Dream." In the 18-minute interview that closes this disc, Estes discusses making records for Decca, Victor and other labels, coming to Chicago and losing his eyesight. Compelling music and even more compelling conversation, all of it loaded with realism and ambience galore.