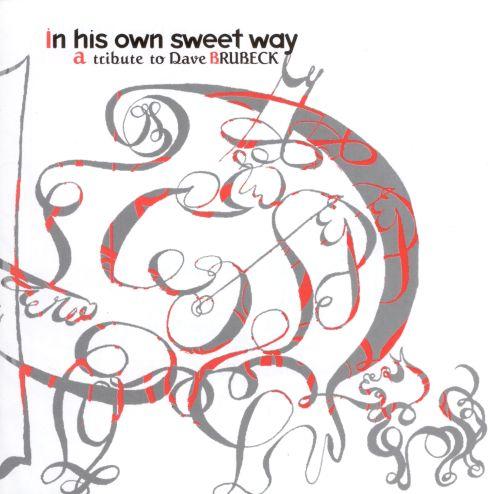 Artist:
Various
Album:
In His Own Sweet Way: A Tribute to Dave Brubeck
Genre:
Modern Creative, Avant-Garde
Label:
Avant
Released:
2000
Quality:
FLAC (tracks+.cue)
Tracklist:
Blue Shadows In The Street - Dave Slusser
Far More Blues - Uri Caine
In Your Own Sweet Way - Pachora
Summer Song - Bill Frisell
Blue Rondo A La Turk - Ruins
Tokyo Traffic - Medeski, Martin & Wood
Duke, The - Anthony Coleman
Calcutta Blues - Eyvind Kang
Sixth Sense - Slowpoke
Winter Ballad - Erik Friedlander
Jumpin' - Sex Mob
Nomad - Dave Douglas
Three To Get Ready - Joey Baron
Golden Horn, The - David Krakauer
DOWNLOAD FROM FILECAT.NET >>>
Often diminished as the guy who introduced unusual time signatures to the mainstream jazz audience back in the '50s with his classic album Time Out, pianist Dave Brubeck, the composer, gets nicely reconsidered on this Downtown-centric tribute collection.
Unsurprisingly, most of the participants leave strong stylistic stamps on the material, whether through idiomatic detours or inventive arrangements, so while Brubeck's melodies generally escape unscathed, the performances here bear little resemblance to the originals, most of which featured the great Paul Desmond.
The Japanese prog-punk duo Ruins serve up a banging, high-velocity take on "Blue Rondo a la Turk," the brash Sex Mob blitz through "Jumpin'" (nee "Everybody's Jumpin'") and drummer Joey Baron (with bassist Tony Scherr) tackle "Three to Get Ready"-here more a tribute to Brubeck skinsman Joe Morello than to the pianist-but the remaining 11 selections bypass Time Out, although the Uri Caine Trio's version of "Far More Blues" cleverly interpolates bits of "Take Five." Elsewhere, Pachora infuses "In Your Own Sweet Way" with Baltic sounds, David Slusser gives a Naked City-style sleaziness to "Blue Shadows in the Street," violinist Eyvind Kang lends some Indian spice to "Calcutta Blues," Dave Douglas applies an electronics-enhanced solo treatment to "Nomad" and an unplugged Medeski, Martin & Wood ride rickshaw-style on "Tokyo Traffic." Bill Frisell, Anthony Coleman, Erik Friedlander, Slowpoke and David Krakauer round out the line-up.
Review By Peter Margasak