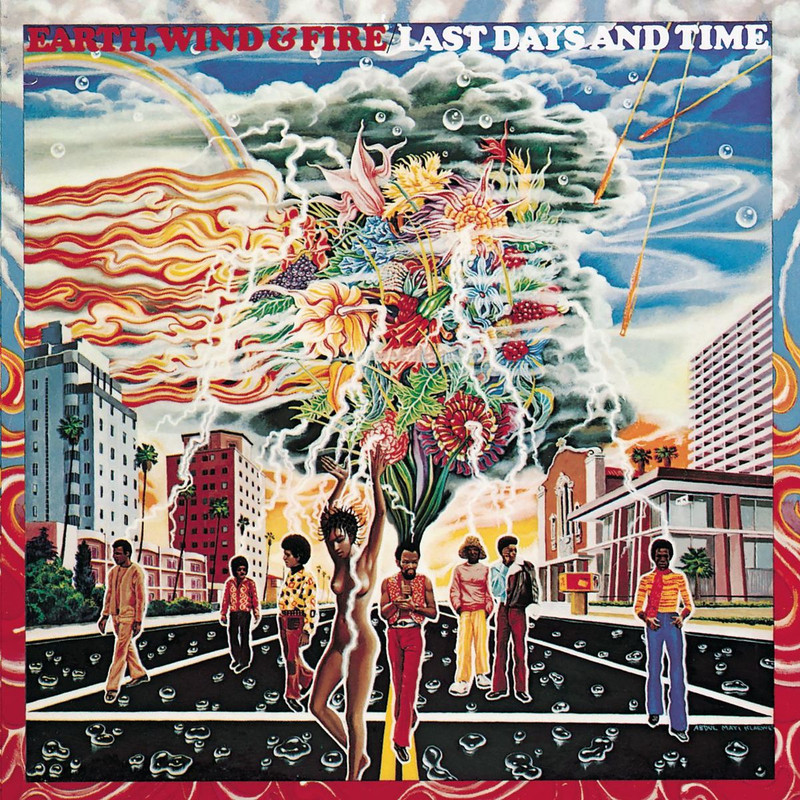 Artist:
Earth, Wind & Fire
Album:
Last Days and Time
Genre:
Soul, Funk
Label:
Legacy Recordings
Released:
1972
Quality:
FLAC (tracks)
Tracklist:
Time Is on Your Side
Interlude, No. 1
They Don't See
Interlude, No. 2
Make It with You
Power
Remember the Children
Interlude, No. 3
Where Have All the Flowers Gone
I'd Rather Have You
Mom
DOWNLOAD FROM FILECAT.NET >>>
Earth, Wind & Fire were nothing if not ambitious, and by the time of their third album they had forged an individual sound by absorbing nearly everything that had gone before them in the previous ten years. It was as if they were trying to encapsulate every eclectic foray pursued by Motown, from catchy, rhythmic pop to churning funk, and even from Stevie Wonder singing borrowed folk songs like "Blowin' in the Wind" (here, Philip Bailey did "Where Have All the Flowers Gone") to the schmaltzy, string-filled pop that spelled legitimacy to Motown. Not only that, they wanted to incorporate Sly & the Family Stone's horn-filled, gutbucket R&B and some of the fusion style of Weather Report. On Last Days and Time, they succeeded in pulling all that into their orbit, but they hadn't yet managed one crucial thing: they hadn't learned to write hits. That would come next.