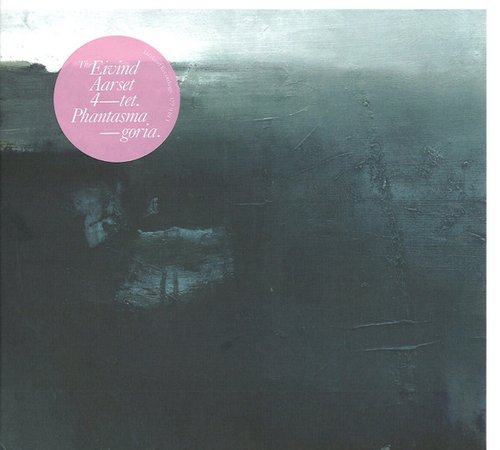 Artist:
Eivind Aarset
Album:
Phantasmagoria [or] A Different Kind of Journey
Genre:
Fusion, Modern Creative
Label:
Jazzland Recordings
Released:
2021
Quality:
FLAC (tracks+.cue)
Tracklist:
Intoxication (Aarset) - 8:26
Pearl Hunter (Aarset) - 6:58
Outbound [or] Stubb1 (Holte-Aarset) - 5:38
Duloc [or] The Cat's Eye (Holte-Aarset) - 9:06
Manta Ray [or] Soft Spot (Henriksen-Dahlen-Holte-Aarset) - 7:10
Didn't See This One Coming (Dahlen-Holte-Erlien-Aarset) - 6:36
Soft Grey Ghosts [or] Twilight Chamber (Aarset) - 7:22
Inbound [or] Stubb2 (Holte-Aarset) - 4:35
Light on Sanzu River [or] Dreaming of a Boat (Drecker-Aarset) - 5:54
DOWNLOAD FROM FILECAT.NET >>>
Personnel:

Wetle Holte - drums, percussion, metallophone, drum programming (#3), mellotron (#3), organ (#5)
Erland Dahlen - drums, percussion, logdrum, vibraphone (#7), drum programming (#7)
Audun Erlien - bass, Casio synth (#1)
Eivind Aarset - guitar, electronics, edits
with guests:
Arve Henriksen - trumpets (#5)
Jan Bang - samples (#5-7)
John Derek Bishop - field recordings and treatments (#5,9)
After releasing his 1998 debut Électronique Noire, guitarist, composer, and sound designer Eivind Aarset shape-shifted and transformed the sound of and role for his chosen instrument. The last time he used a guitar that sounded like one was on 2001's Light Extracts, though he has employed it more conventionally on recordings by others, from bassist Michel Benita to saxophonist Andy Sheppard and more. Phantasmagoria or a Different Kind of Journey was recorded by Aarset's 4-Tet: Welte Holte, drums, percussion, programming; Erland Dahlen, drums, percussion, vibraphone, programming; and Audun Erlien, bass, synth. His guests include frequent collaborators Jan Bang (samples), Aarve Henriksen (trumpet), and John Derek Bishop (field recordings and treatments).
Aarset's penchant for experimentation hasn't abated. There are kaleidoscopic sonics and multivalently utilized instrumental textures amid rock, funk, and jazz beats, and conventionally composed, riff-based tunes. "Intoxication" commences with a bass vamp and guitar line that could provide harmonic counterpoint to Peter Green and Fleetwood Mac's "Albatross." "Pearl Hunter" weds a skeletal, muscular groove to a slippery guitar vamp flooded with distortion, a muted tribal beat, keyboard blips, and two melody lines. The labyrinthine choogler "Outbound" sounds simultaneously influenced by King Crimson (side two of Starless and Bible Back) and Elephant9 (Silver Mountain). "Duløc (or) The Cat's Eye" begins in abstraction and gradually develops an episodic soundscape. It includes languid moments of luxuriant overtones and simmering beats as well as spiraling single-string squalls and synth eruptions. "Manta Ray" is a lilting, otherworldly ballad, thanks to Henriksen's gorgeous trumpet playing. After the introductory theme -- its spring-like engagement with folk melody and jazz floating above Aarset's artful chords, ambient swirls, and threaded percussion -- it finds a groove. The dynamic tension increases until its nadir. "Didn't See This One Coming" offers a motorik, twin-drumkit groove as Bang threads in spectral samples. Aarset's guitar is on stun, shredding, biting, and spiraling in its aggression -- think Terje Rypdal and Nels Cline. "Soft Grey Ghosts" restores equilibrium with droning synths and layered ambient structures and samples into which Aarset and Erlien thread moody lyric lines. A circular beat -- organic and looped -- shifts the proceeding toward shadow as Aarset adds bluesy notes and controlled feedback while Erlien punctuates each one. "Inbound" weds constantly rolling tom-toms and snares to massively distorted psychedelic guitar lines, funky disruptive synth samples, and a truly evil-sounding -- yet danceable -- groove as the ensemble delivers suspenseful, colorful aural drama. Gentle set closer "Light on Sanzu River" is loosely derived from Anneli Drecker's "Waiting on a Boat" (Aarset played on the original in 2015). At once pastoral, amorphous, and tender, its field-recorded sounds, lilting guitars, shimmering synths, and pillowy ambient textures whisper the album to a close. Phantasmagoria or a Different Kind of Journey is as immersive a listening experience as it is a hallucinatory one. Its seamless, focused meld of experimental rock, ambient music, controlled noise, and vanguard jazz is simultaneously engrossing, provocative and sonorous. This is a monumental entry in the guitarist's catalog.
Review by Thom Jurek