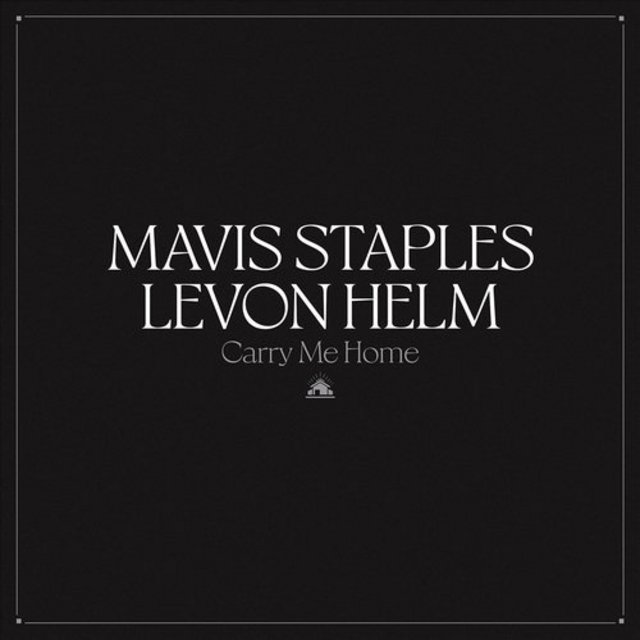 Artist:
Mavis Staples & Levon Helm
Album:
Carry Me Home
Genre:
R&B, Soul, Gospel
Label:
Anti-
Released:
2022
Quality:
FLAC (tracks+.cue)
Tracklist:
This Is My Country (4:35)
Trouble in My Mind (5:05)
Farther Along (4:23)
Hand Writing on the Wall (4:06)
I Wish I Knew How It Would Feel to Be Free (3:43)
Move Along Train (3:27)
This May Be the Last Time (4:38)
When I Go Away (5:16)
Wide River to Cross (5:08)
You Got to Move (2:41)
You Got to Serve Somebody (5:37)
The Weight (5:56)
DOWNLOAD FROM FILECAT.NET >>>
Levon Helm and his musical partners in the Band made a career from mining the rich traditions of American music -- blues, folk, country, jazz, gospel, rock & roll, and much more -- and fashioning them into something that honored its sources yet was recognizably its own thing. Mavis Staples was a shining example of the sort of artist the Band revered; as a member of the Staple Singers, she was first and foremost a gospel singer, but her music was also steeped in blues, R&B, and funk, and she discovered something strong, sustaining, and life-affirming in any song that caught her eye. The Band featured the Staple Singers in their 1978 film The Last Waltz, accompanying them on a sublime performance of "The Weight," and Helm would cross paths with Staples every once in a while in the years that followed. On June 3, 2011, Staples played a concert at Helm's studio and performance space in Woodstock, New York, with Helm and his band joining Staples and her musicians for the show. It would be the last time they performed together, with cancer finally claiming Helm after a long battle in April 2012, and thankfully the recording equipment at his studio was running as they joined together in song. Carry Me Home is a live album drawn from that June 2011 performance, and it's an excellent document of the simple, powerfully eloquent magic that happens when Mavis Staples steps before a vocal mike and lets her spirit elevate all around her. Helm's vocals are only very occasionally audible on these tapes, with cancer reducing his proud Arkansas tenor to a rasp, but the joyous, lively shuffle of his drumming gives the performances an audible boost throughout, and the addition of his guitars and horn section turns this into a Sunday service that threatens to become a party at any moment. When Staples and her harmony vocalists get happy on these songs, they do so in the service of a message that only makes the music all the more effective, turning the elation of her performances into something even more special. Mavis Staples and Levon Helm were two artists who were also friends and admirers, and they knew how to bring out the best in one another. That's exactly what they do on Carry Me Home, and it's a thing of beauty to witness.
Review by Mark Deming