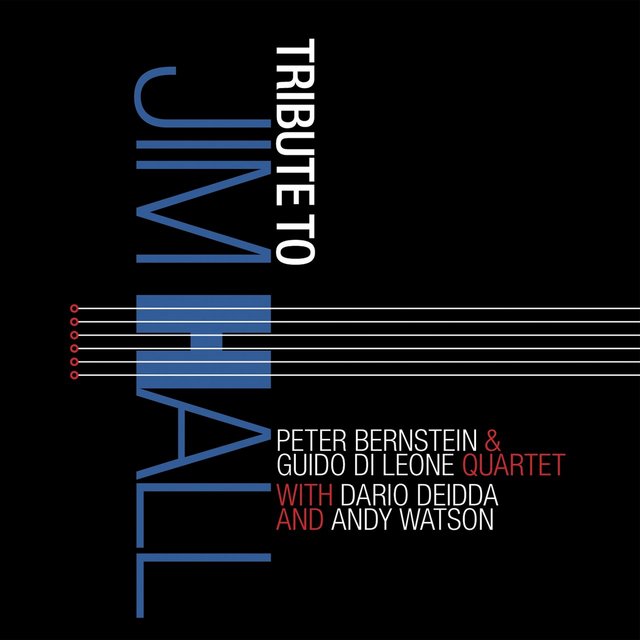 Artist:
Peter Bernstein & Guido Di Leone Quartet
Album:
Tribute to Jim Hall
Genre:
Post-Bop, Straight-Ahead Jazz
Label:
Abeat
Released:
2000
Quality:
FLAC (tracks)
Tracklist:
I'm getting sentimental over you (George Bassman)
Bon ami (Jim Hall)
Two's blues (Jim Hall)
All across the city (Jim Hall)
I hear a rhapsody (George Fragos, Jack Baker, Dick Gasparre)
Waltz new (Jim Hall)
How deep is the ocean (Irving Berlin)
St Thomas (Sonny Rollins)
DOWNLOAD FROM FILECAT.NET >>>
Personnel:

Peter Bernstein (g)
Guido Di Leone (g)
Dario Deidda (b)
Andy Watson (ds)
"A CD full of happy moments, full of great freshness and creativity, a work that deserves all the attention of fans and not". Enrico Pieranunzi "Peter is the most impressive guitarist I have ever heard. It sounds best of all for swing, logic, feel and taste."Jim Hall Take one of the best rhythms in circulation in Europe: Dario Deidda and Andy Watson, add a couple of "masters" of international guitarism: the American Peter Bernstein and the Italian Guido Di Leone and you will get a mix of great quality for one of the best tributes, to be found in circulation dedicated to the figure of the great Jim Hall. A very enjoyable record, the result of a tour that took place in Europe at the end of 2019. The pleasure of listening to pieces from the repertoire of the great Jim Hall reinterpreted with respect and stylistic relevance and at the same time with modernity and freshness. A careful recording where you can enjoy the different personalities and expressiveness of two super guitarists on the individual channels (right and left). Really a valuable and enjoyable record.