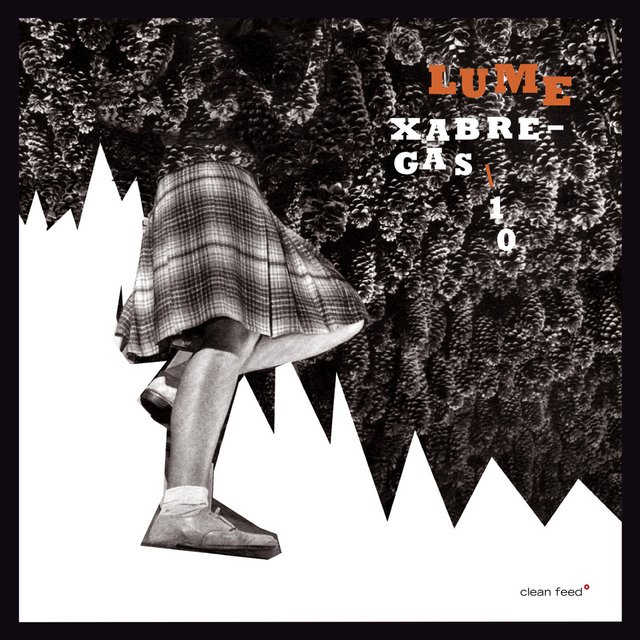 Artist:
LUME
Album:
Xabregas 10
Genre:
Modern Big Band / Avant-Garde Jazz
Label:
Clean Feed
Released:
2016
Quality:
FLAC (tracks)
Tracklist:
Astromassa (10:04)
Sandblast (10:33)
Polén (14:00)
LSW (10:19)
DOWNLOAD FROM FILECAT.NET >>>
Personnel:

Marco Barroso - direction and piano
Manuel Luís Cochofel - flute
Paulo Gaspar - clarinet
Jorge Reis - soprano sax
João Pedro Silva - alto sax
Ricardo Toscano - alto sax (#1)
José Menezes - tenor sax
Elmano Coelho - baritone sax
Sérgio Charrinho - trumpet
Pedro Monteiro - trumpet (#3)
Gonçalo Marques - trumpet
Luís Cunha - trombone (#2)
Eduardo Lála - trombone
Mário Vicente - trombone
Miguel Amado - electric bass
André Sousa Machado - drums
L.U.M.E. – Lisbon Underground Music Ensemble
A live recording of the concert presented by the very peculiar big band LUME (acronym of Lisbon Underground Music Ensemble) in the 2014 edition of the festival Jazz em Agosto, "Xabregas 10" documents a particularly successful gig with the participation of the recently deceased saxophonist Jorge Reis, to whom the CD is dedicated. And peculiar because, being a jazz orchestra, its leader and composer Marco Barroso comes from contemporary classical music and has a strong devotion for rock and funk, two factors immediately recognized in the groovy and heavy, but very complex, pieces here assembled – beginning immediately with "Astromassa", a metal-like composition in which the 12 blowing instruments (four saxophones, a clarinet, a flute, three trumpets, three trombones) can be more powerful than a couple of over-amplified and distorted electric guitars. This same piece includes an alto sax solo by Ricardo Toscano, a young wonder player who recorded it in the post-production process: he was invited for the project after Reis death, and his inclusion here is somewhat symbolical. LUME has a post-modernist attitude, mixing elements from distinct origins in an unprejudiced way and doing it with a statement («we're here and we're not going anywhere; deal with us»), not very common before in the Portuguese jazz scene. And if the collective behaves with that mood, very affirmatively, it also defines the solos by Eduardo Lála (trombone), José Menezes (tenor saxophone) and Gonçalo Marques (trumpet). In one word: stratospheric.