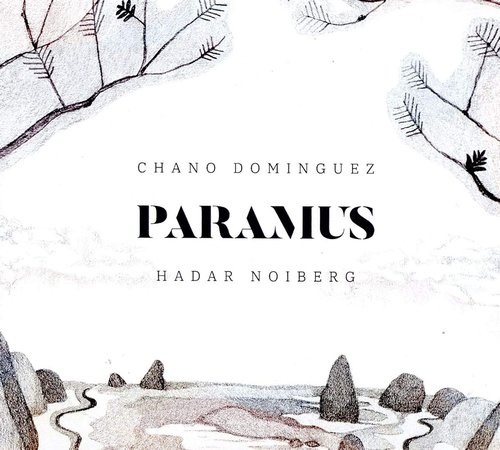 Artist:
Chano Dominguez & Hadar Noiberg
Album:
Paramus
Genre:
Flamenco, Contemporary Jazz
Label:
Sunnyside Records
Released:
2019
Quality:
FLAC (tracks+.cue)
Tracklist:
Alegrias de Cai (Dominguez-Mariscal) - 6:09
Cancion de Amor (De Lucia) - 7:10
Carrusel (Dominguez) - 3:55
Chango (Noiberg) - 6:03
HH (Dominguez) - 5:44
If I Think of You (Dominguez) - 5:13
Loro (Gismonti) - 4:14
Morenika (Trad.) - 6:38
Na'ama (Biderman) - 5:40
Paramus (Dominguez-Noiberg) - 7:15
Plaza de Mina (Dominguez) - 6:13
DOWNLOAD FROM FILECAT.NET >>>
Spanish pianist Dominguez joins up with Israeli flutist Noiberg on this lovely duo record, delicate and deeply felt. Paramus—which, as it happens, was recorded in Paramus, New Jersey—begins with a festive air, as the pair work their way through a number of sprightly tunes, including Paco De Lucía's "Canción De Amor" and "Carrusel," a Dominguez original that feels like a choro. The mood progressively gets more contemplative but no less enchanting; one highlight is the minor-key rumination "Morenika," a Ladino folk tune. It simply feels as if these two have much more to explore—and hopefully they'll do so.
Review by Matthew Kassel