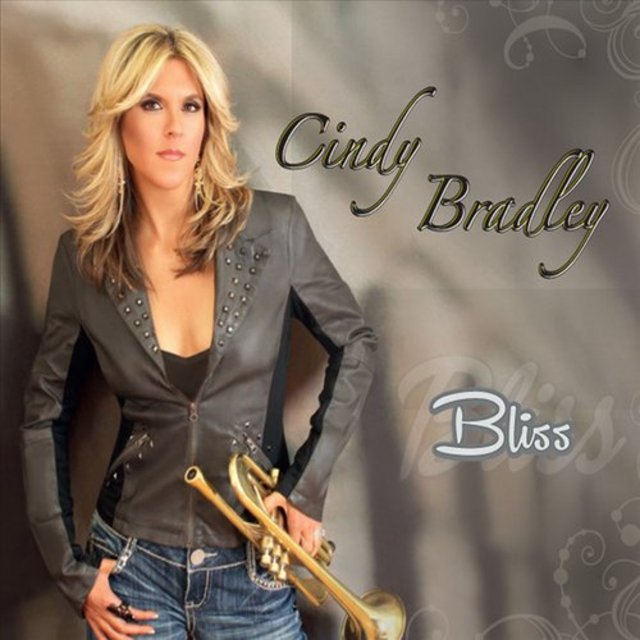 Artist:
Cindy Bradley
Album:
Bliss
Genre:
Smooth Jazz
Label:
Trippin 'N' Rhythm Records
Released:
2014
Quality:
FLAC (tracks+.cue)
Tracklist:
Button Legs (5:24)
Bliss (5:13)
Riverside Jive (5:31)
Squeeze Me (6:53)
49th & 9th (4:33)
Could It Be You (5:04)
Comin' Home to My Baby (4:32)
Lost and Found (4:23)
Sharp a Strut (5:23)
God Bless the Broken Road (3:51)
DOWNLOAD FROM FILECAT.NET >>>
As a female trumpeter Cindy Bradley takes an exceptional position in the smooth jazz genre. With a Bachelor degree in jazz studies and a Master degree in jazz performance she has a solid foundation. While influenced by jazz greats like Freddie Hubbard, Lee Morgan and Blue Mitchell she never stepped into the jazz realm. Smooth jazz is her favorite.
After her self-produced debut album Just A Little Bit (2007) she found connection with the label Trippin'n'Rhythm. Bloom (2009), Unscripted (2011) and this year Bliss are the results of a fruitful collaboration. All tracks were written, performed, mixed, produced and engineered by Grammy award winning producer Michael Broening, who has also significantly supported Cindy on the previous recordings.
The album starts with Button Legs, an up-tempo horn-driven arrangement, on which Cindy and her muted trumpet shine in glory. Bliss means perfect happiness. While this is the overall mood of the tune with a little dose of melancholy, Cindy concentrates on the accurate intonation of her trumpet.
The highly syncopated Riverside Jive enthuses with a hypnotic tone sequence, infectious and enthralling. With Duke Ellington's Squeeze Me Cindy is in good company of Oscar Peterson, Jane Monheit or Ella Fitzgerald. Of course, each artist approaches the original on his way. While Bill Moio adds on guitar his improvisation, Cindy chooses a contemplative interpretation of the melody.
49th & 9th is a vivid corner in New York. Cindy catches with her song the lively atmosphere of the city. Dan Cipriano heats it up with his sizzling saxophone. Both are currently touring in support of this album. On Could It Be You both pair with different instruments. While Cindy mutes her trumpet, Dan lets jubilate his flute.
Comin' Home to My Baby spreads some smell of the French Quarter, when the duo jams with great fun. Lost and Found is a fashionable tune. I don't find anything lost. With Sharp a Strut the crew goes funky. Not a heavyweight like Funkin' for Jamaica but still in this league. God Bless the Broken Road was written by Marcus Hummon, Bobby Boyd and Jeff Hanna in 1994 and later successfully covered by many country musicians. Cindy delivers a flawless trumpet adaption.
With Bliss Cindy Bradley again succeeded in recording an infectious album that holds you captive to the last note. Time to spread the word.
Hans-Bernd Hülsmann