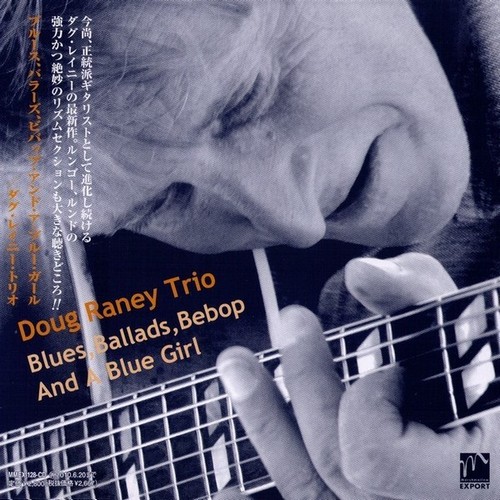 Artist:
Doug Raney Trio
Album:
Blues, Ballads, Bebop And A Blue Girl
Genre:
Bop, Cool
Label:
Marshmallow EXPORT
Released:
2008
Quality:
WavPack (iso.wv)
Tracklist:
Oblivion (4:27)
Blue Monk (8:54)
This Is New (8:49)
Little Girl Blue (9:10)
Photograph (8:00)
Dear Old Stockholm (7:08)
Who Cares (7:54)

Doug Raney is a brilliant guitarist whose style is firmly rooted in the bebop and classic modern jazz traditions. He has lived in Copenhagen for more than 30 years, shortly after he first visited the Danish capital during a duo tour with his father and famous guitarst, Jimmy Raney.
Living in Denmark may have decreased his visibility to the American audience, but he has created a substantial body of thoughful, emotionally subtle, and powerful jazz and recorded for the Danish label Steeple Chase as well as the Japanese label Marshmallow Records.
His latest Marshmallow CD is a delight! From the opening track "Oblivion," the listner is captivated by his warm tone, impeccable technique, flowing sense of swing, and a perfect balance of lyricism and emotion. Veteran bassist -- and one of the best in Europe -- Jesper Lundgaard provides great support at the bottom end, while the younger Morten Lund adds much color to the proceedings with his delicate and brilliant drumming.
This is a wonderful guitar trio album. Strongly recommended for fans of the jazz guitar!