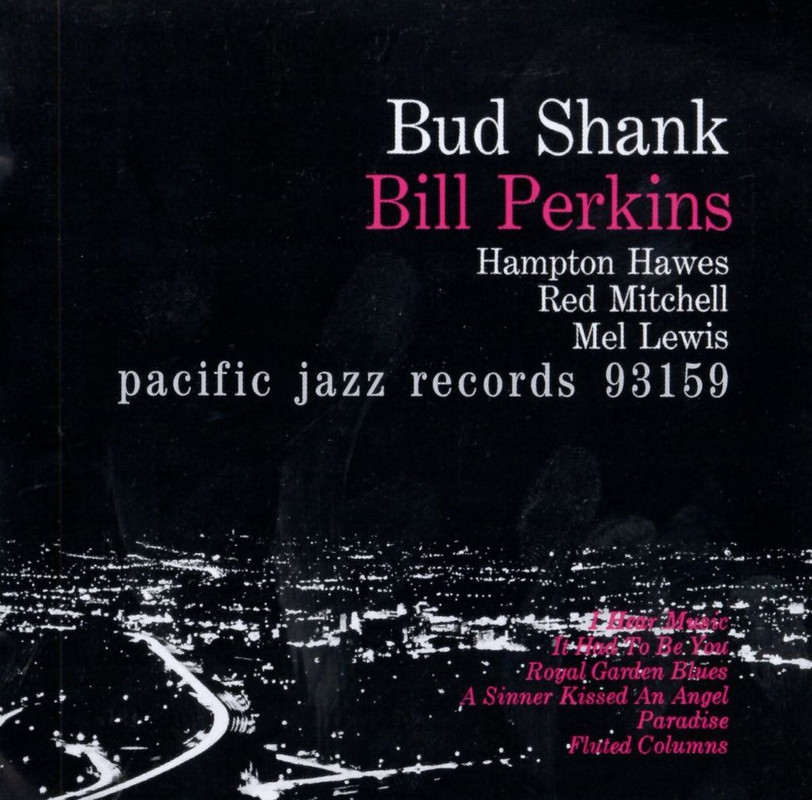 Artist:
Bud Shank & Bill Perkins
Album:
Bud Shank & Bill Perkins
Genre:
West Coast Jazz / Cool
Label:
PACIFIC JAZZ
Released:
1998
Quality:
FLAC (tracks+.cue)
Tracklist:
Paradise 3:03
Fluted Columns 4:18
I Hear Music 3:31
Royal Garden Blues 3:56
A Sinner Kissed An Angel 3:17
It Had To Be You 3:16
Fluted Columns (Alt Tk) 3:31
I Hear Music (Trio Version) 3:25
Brother, Can You Spare A Dime 4:42
Blues In The Night 7:21
Bojangles Of Harlem 2:46
It's A New World 4:40
Angel Eyes 3:38
Sonny Speaks 3:44
Ain't Got A Dime To My Name 3:36
DOWNLOAD FROM FILECAT.NET >>>
Two of the stars of cool jazz, Bud Shank and Bill Perkins, are featured to various degrees throughout this session. Shank in the 1950s was practically the epitome of West Coast jazz. His cool tones on alto and his fluid flute were utilized on many dates; the main set here also finds him switching in spots to tenor and baritone. Perkins, always a versatile reed soloist, is best known for his tenor playing but during that date he also plays alto, and (on two versions of "Fluted Columns") there are some rare examples of his flute. Shank and Perkins team up quite effectively with pianist Hampton Hawes, bassist Red Mitchell, and drummer Mel Lewis for the May 2, 1955 session, which includes a trio feature for Hawes ("I Hear Music"). Four numbers from February 19, 1956 (with Shank on flute and alto, pianist Russ Freeman, bassist Carson Smith, drummer Shelly Manne, and, on "Brother, Can You Spare a Dime?," Perkins on tenor) are actually from a session led by Freeman but never completed, and were only put out previously on samplers. "Angel Eyes" (by a quartet with Perkins and pianist Jimmy Rowles) is a leftover track from a later date, as is "Sonny Speaks," which showcases Rowles in a trio without Perkins. This set concludes with the one surviving number ("Ain't Got a Dime to My Name") surviving from a truncated Perkins quartet set from 1958. Taken as a whole, there are many rewarding solos to be heard by Shank, Perkins, and the piano players on these formerly rare selections, even if the collection falls short of being classic.